UK rules out trying to save Briton held by ISIS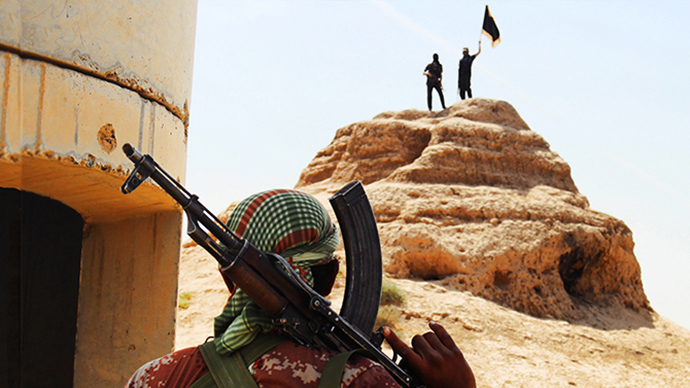 Britain has said it will not try and rescue one of its citizens who has been threatened with execution by Islamic State. The country's Foreign Minister said nothing would be done because "we don't know where he is, it's as simple as that."
Alan Henning appeared at the end of a video released on Saturday in which fellow UK hostage David Haines was beheaded by Islamic State.
In the footage, Henning was dressed in an orange jumpsuit. A masked militant standing next to him threatened to kill the hostage next if UK Prime Minister David Cameron continued to support the fight against the jihadist organization.
The alleged executioner, speaking with a British accent, appears to be the same man shown in the previous two videos, in which American journalists James Foley and Steven Sotloff were beheaded.
The British Foreign Minister, Philip Hammond says the UK will not be sending in its Special Air Service (SAS), which is the country's top Special Forces unit because "We don't know where he is, it's as simple as that.""Obviously if we knew where he was we would look at all sorts of options," he told the BBC.
Islamic State has already executed two Americans and one Briton. The U.S. military tried to rescue journalist James Foley and other American hostages before Foley was killed but the attempt failed because they were unable to get to the targeted location.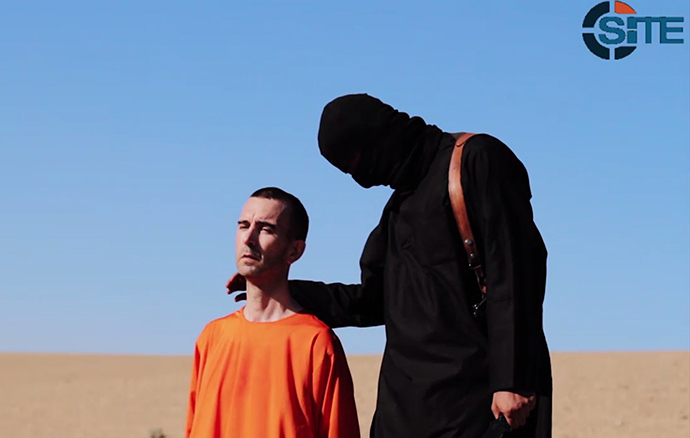 Henning, who is a taxi driver by trade, went to Syria to help with the humanitarian effort, after the country had descended into civil war. Such was his devotion to the cause, he had "aid for Syria" tattooed on his arm.
He was part of a convoy in late December 2013, which was heading to a hospital in Idlib, which is in the north west of Syria. However, he was soon captured after the convoy was stopped by militants after they had crossed the border from Syria.
"They put everyone in a room and started to question people," a fellow aid worker told the Times newspaper. "They were a mixture of Libyans and Algerians and they gave Alan a hard time because he was not a Muslim."
According to Dutch journalist Harald Doornbos, Henning was captured by Islamic State fighters and taken first to Idlib and then moved to Raqqa.
"I interviewed in jan 2014 Syrian man who was prisoner in ISIS-jail in Ad-Dana (Idlib) when ISIS brought in UK man he named as Alan Henning," he wrote on his Twitter feed.
The Bolton News, which is a newspaper from the north of England, where Henning is from, reported on his departure to Syria. The publication said that they believed the 47 year-old was captured just 30 minutes after the convoy had crossed into Syria from Turkey.
"Alan is an amazing guy. He is the best of the best," fellow aid worker Kasim Jameel, who had travelled with Henning to Syria, told the paper.
"He loved the cause so much that when he went to Turkey on holiday with his family, he had a big tattoo across his arm saying 'aid for Syria' - he was that dedicated. The cause had literally changed his life around - it meant that much to him."
Catrin Nye, a BBC documentary maker who spoke to Henning, known to his friends on the trips as "Gadget" because of his technical skills, said he had become saddened by the plight of the Syrians after visiting a refugee camp, calling it a life-changing experience.
"He was a very likeable man, funny, very kind and friendly. When I questioned him on why he was going on such a dangerous mission ... he said he had been inspired by friends who had been to Syria," Nye told BBC television.