Heartrending Gaza: Reporter breaks into tears live on air (VIDEO)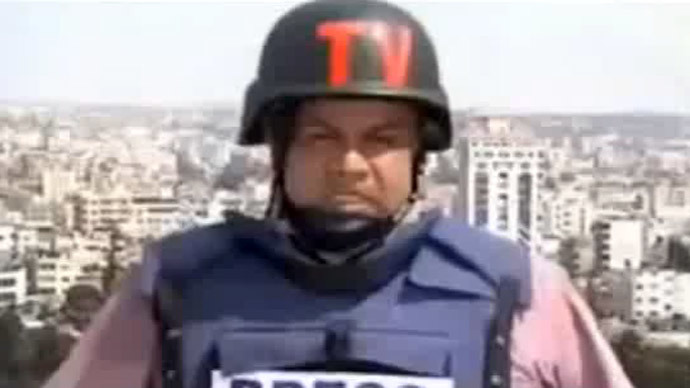 A reporter for Al Jazeera news channel broke into tears halfway through a television broadcast while relaying the horrific scenes and destruction he witnessed following over two weeks of Israeli shelling in Gaza.
The correspondent, who had just returned from Gaza's Shejaia neighborhood – which came under heavy Israeli bombardment on Sunday, leaving dozens dead – began speaking about what he and his TV crew witnessed. He stated that his team saw a lot of bodies, adding that the crew was in a state of shock.
However, as he was describing the "laying bodies," he broke into tears. He tried to compose himself and continue, but subsequently walked off screen.
Tuesday saw the Gaza conflict move into its third week. According to the Gaza Health Ministry, the number of Palestinians killed has risen to 609 – the vast majority of whom are civilians.
Al Jazeera has claimed that its offices in Gaza were targeted by the Israel Defense Forces. One of the channel's correspondents reported that the building came under fire on Tuesday. According to staff members, the 11th floor of the bureau was hit by two Israeli bullets as a crew was preparing to broadcast live from the balcony, the Guardian reported.
However, a spokesman for the Israel Defense Forces said that no warning shots were fired, the Jerusalem Post reported. He could not confirm or deny whether indirect damage to the building occurred during the targeting of nearby military targets.
Al Jazeera Gaza Bureau chief shows high caliber round he says was one of at least two shot into the office by Israel pic.twitter.com/V80GUAuJ9K

— Tamer El-Ghobashy (@TamerELG) July 22, 2014
You can share this story on social media: