'Stop the genocide!' S. American leaders condemn Israeli operation in Gaza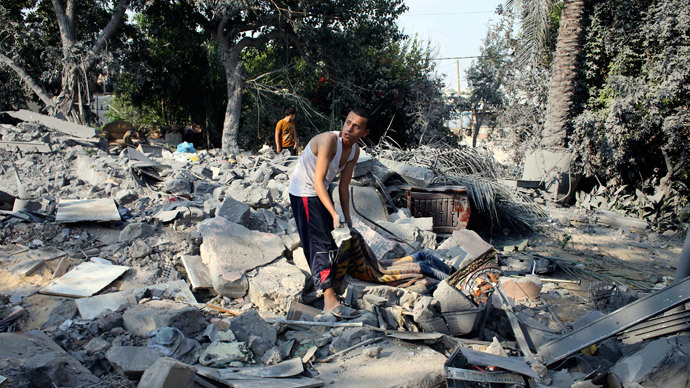 The presidents of Venezuela and Bolivia have decried the IDF's incursion into Gaza as genocide and called for the UN to condemn Israel. President Nicolas Maduro likened the latest operation, which has claimed over 350 lives, to an "extermination."
Israel launches ground incursion in Gaza Strip LIVE UPDATES
Venezuela called for an emergency session of the UN's Human Rights Council to address Israel's ongoing military incursion in Gaza, on Saturday. The South American nation's government reiterated its support for the Palestinian people and warned the Israel had "initiated a higher phase of its policy of genocide and extermination with the ground invasion of Palestinian territory, killing innocent men, women, girls and boys."

"President Nicolas Maduro has instructed the Ambassador to the UN Jorge Valera to call for an emergency session of the Human Rights Council," said an official statement on Saturday, adding the UN should address the "systematic violation of the Human Rights of the Palestinian population in Gaza by the State of Israel and adopt the necessary measures to halt those violations."

Venezuela has been a staunch supporter of Palestinian statehood, with the previous president, the late Hugo Chavez, severing relations with Israel after he compared its 2009 military incursion into Gaza to the Holocaust.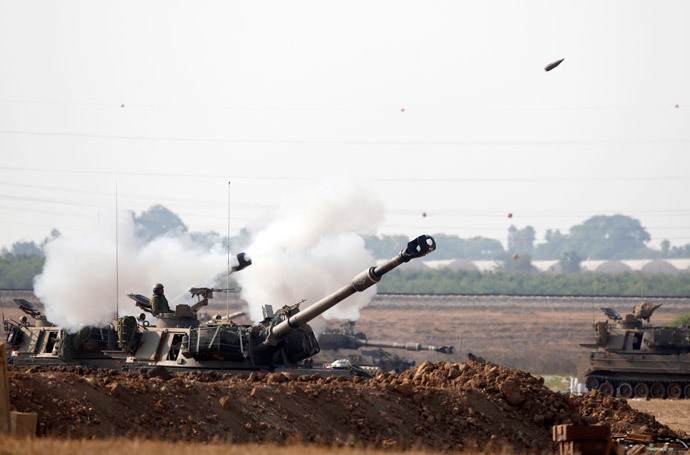 "Venezuela also rejects the cynical campaigns trying to condemn both parties equally, when it is clear you cannot morally compare occupied and massacred Palestine with the occupying state, Israel, which also possesses military superiority and acts on the margins of international law."
Bolivian President Evo Morales joined with the Venezuelan leader in condemnation of Israel's Operation Protective Edge. During a visit to Brazil, the Andean leader said it was high time something was done
"to end the genocide that Israel is carrying out on Palestine.""There is no UN High Commission on Human Rights, there is no Human Rights Council. When an empire attacks a country with a view to dominating it, unfortunately there is no one who can defend the people,"
said Morales in a statement.
Israel has 'surpassed Hitler in barbarism'

Turkish Prime Minister also rounded on Israel for its Gaza offensive on Saturday, alleging the Jewish state had "surpassed Hitler in barbarism."

"[Israelis] have no conscience, no honor, no pride. Those who condemn Hitler day and night have surpassed Hitler in barbarism," Erdogan told supporters at a political rally in the Black Sea city of Ordu.

He accused the US government of taking a "disproportionate" approach to the conflict and said the Muslim world had not reacted strongly enough to the offensive. Israel has discouraged its citizens from traveling to Turkey, citing the current public mood and the underlying cause.

Israel's military Operation Protective Edge has entered its twelth day on Sunday, with a death toll of over 350 people, according to UN estimates.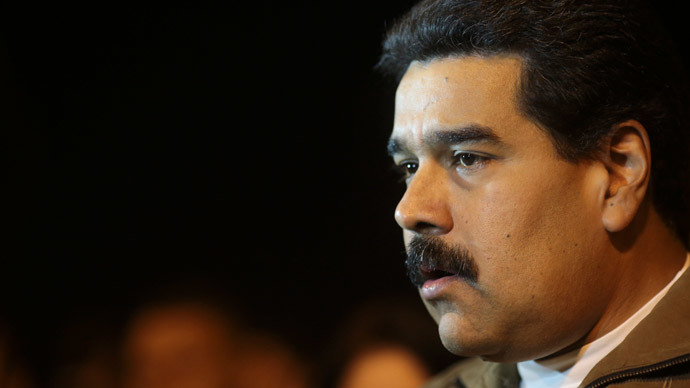 You can share this story on social media: