Bitcoin busted: French police wind up 1st illegal virtual currency trading ring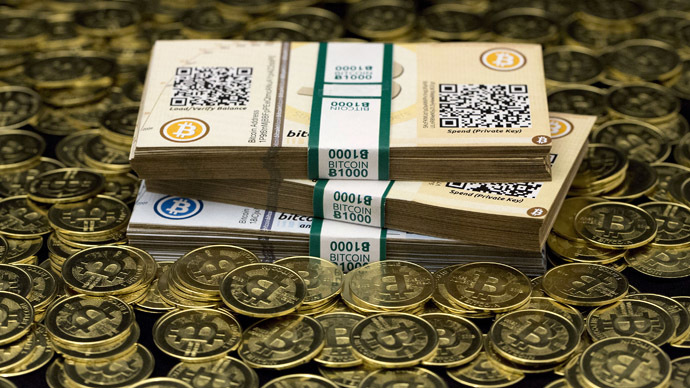 French police have eliminated an illegal Bitcoin trading network worth 200,000 euro (about $272,000) in a first operation to bust a virtual money exchange in Europe, authorities revealed Monday.
Two people have been detained and placed under investigation following raids last week in the southern French cities of Nice, Cannes and Toulouse, and in Brussels, Belgium, that also resulted in the seizure of 388 bitcoins, AFP reports.
During the raid on one of the suspects' homes, police seized a portfolio of bitcoins worth some 9,000 euros per unit and also credit cards and computer hardware.
"It's the first time in Europe that a judicial action has resulted in the closure of an illegal exchange for virtual currency," Olivier Caracotch, prosecutor in the southwestern town of Foix where the investigation started, told Reuters. "It's also the first time in France that bitcoins have been seized as part of a judicial procedure."
According to the official, police were informed about the platform's existence by a retired policeman who bought bitcoins on the site.
The suspects – a Tunisian, 27, who ran the website trading in bitcoins, and his suspected accomplice, a 36-year-old Frenchman – are in custody. They are being investigated over alleged involvement in illegal banking, money laundering and, also, illegally operating a gambling website.
The website – which illegally sold and lent crypto-currency to its users – had been used for at least 2,750 transactions with at least 2,500 bitcoins – between November 2013 and July 2014, according to Radio France international (RFi).
Under French law, platforms that exchange bitcoins and euros have to be approved by the ACPR, the country's financial watchdog. However, police discovered that the website operated by the suspects had not been authorized.
You can share this story on social media: