California governor signs bill legalizing bitcoin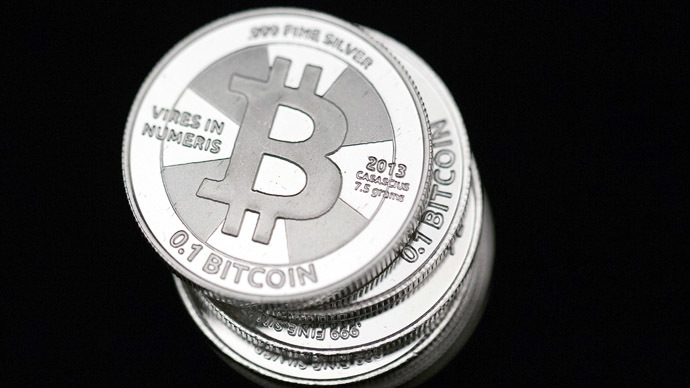 California Governor Jerry Brown signed into law a bill making alternative currencies, including bitcoin, lawful in the state.
READ MORE: The US Marshals Service auctioned off 30,000 confiscated bitcoins.

The bill repeals the provision of the old legislation, which banned the use of "anything but the lawful money of the United States."

Authors of the amendment labeled the old regulatory regime as "stagnant" and lagging behind Californian "growing and innovative payments market."

"This bill makes clarifying changes to current law to ensure that various forms of alternative currency, such as digital currency, points, coupons, or other objects of monetary value do not violate the law when those methods are used for the purchase of goods and services or the transmission of payments," the comments to the bill read.

While the analysis of the amendment focuses on bitcoin as a major example of what's being legalized, it also provides a list of other digital currencies and mentions points models, which various retailers use for rewarding consumers.
Thank you Gov Brown & CA legislature! "AB 129 allows Bitcoin and other digital currency to be legally used in transactions in California."

— Marc Andreessen (@pmarca) June 29, 2014
"In an era of evolving payment methods, from Amazon Coins to Starbucks Stars, it is impractical to ignore the growing use of cash alternatives," Democratic Assemblyman Roger Dickinson, the bill's author, said in an earlier statement.

Another type of a newly emerged payment system that the amendment is meant to apply to are the so-called "community currencies"; these are created by members of a local area to boost small business. Besides, as the explanation to the new legislation reads, they have "also become a form of political protest as some communities that use such currency do so in protest of US monetary policies, or large financial institutions."

California makes the use of digital currencies easier as the world's largest bitcoin exchange Mt. Gox Co., is going through bankruptcy procedures in the US.

Earlier this year, the exchange lost around 850,000 bitcoins ($500 million at current prices), allegedly following a hacker attack. Later Mt Gox said it had recovered 200,000 bitcoins.

In May, Tibanne, the holding company of the collapsed bitcoin exchange, announced plans for selling its trademarks in Japan and the EU, hoping to raise at least $1 million.
You can share this story on social media: