Feds auctioning off massive stash of confiscated bitcoins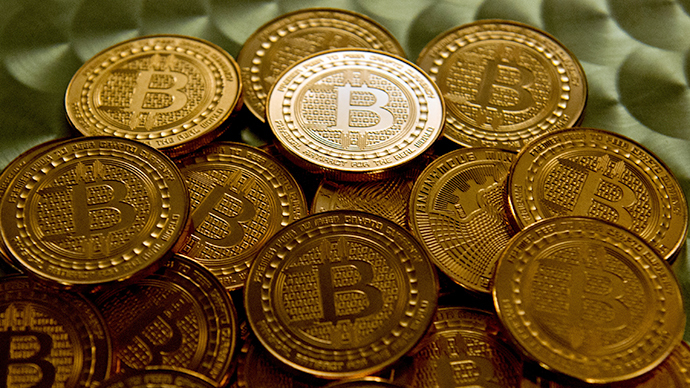 ​The bidding began early Friday for bitcoin enthusiasts eager to acquire cryptocurrency seized by the United States Marshals Service during last year's crackdown of the infamous Silk Road online marketplace.
On Friday, federal authorities officially opened up the auction of 29,656 bitcoins brought into their possession after Ross Ulbricht, a 29-year-old San Francisco man accused of operating the Silk Road website, was arrested last October and charged with counts ranging from money laundering and computer hacking, to conspiracy to traffic narcotics and plotting an assassination attempt.
Authorities took into their possession millions of dollars' worth of bitcoins seized from Silk Road, an online-only black market of sorts where customers could use the encrypted and anonymity-centric cryptocurrency to order goods ranging from Schedule I narcotics to highly illegal weapons.
When the Marshal Service announced the auction would be occurring earlier this month, the agency admitted that the bitcoins up for grabs were contained in wallet files that resided on the servers of Silk Road, which initially shut down with the arrest of Ulbricht. The site has since resurfaced once again on the so-called "dark web," where special clients are required to view content hidden from ordinary internet browsers.
Taking into account the current bitcoin market rate, the seized cryptocurrency is worth a combined total of around $17.48 million USD. Instead of putting the whole cache up for grabs, the feds are selling off the seized digital coins in nine blocks of 3,000 and one of 2,656.
The 12-hour online bidding period for the Silk Road coins opened Friday morning at 6:00 a.m. EDT, during which time interested parties are allowed to make offers by emailing to the Marshals signed PDF copies of an official form. All bidders were required to submit a $200,000 deposit ahead of this week's auction.
Last week, the Marshals accidentally leaked the identities of more than a dozen people who had emailed authorities ahead of the auction to express an interest in bidding. The Marshal Service has since apologized for the error, but meanwhile the mix-up revealed that COOs, investment professionals, entrepreneurs, lawyers and musicians were among those wanting to participate in the bidding.
"Either this was a very clever piece of disinformation or a very careless error by the government. It's a little hard to know which from a distance," David L. Yermack, a professor at New York University's Stern School of Business, told the New York Times. "You want to create the illusion that there's immense demand for this if you're the government because you want people to bid as much as they're willing to."
Steven Englander, a research analyst at Citigroup, reportedly told clients that there's no telling what direction the action will take ahead of Mondays' expected announcement.
"Selling bitcoin with its somewhat liquid market is not the same as auctioning off a 1998 Chevy with a couple of bullet holes in the driver's door," Englander wrote in a note obtained by the Times.
"If it's a Picasso, or if it's an oil field where basically you don't know what the correct price is, you might say that the Picasso is anywhere from a million to 10 million," Englander told the paper. "It's not like a Treasury bond, where you could get the price to four decimal places."
You can share this story on social media: