CCTV footage showing faces of slain Palestinian teen's suspected killers revealed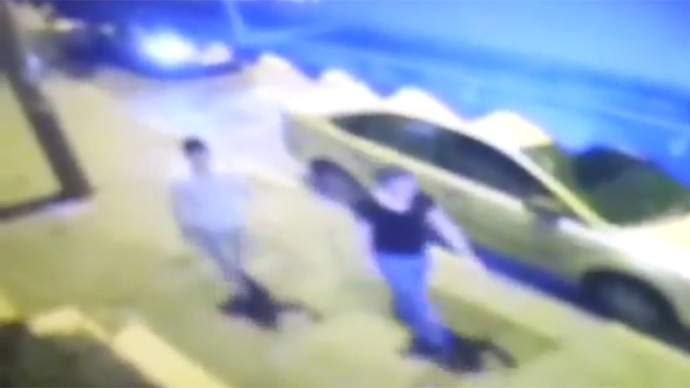 Israeli police say they have arrested six Jewish people in connection with the murder of a Palestinian teenager in East Jerusalem. It follows the release of new CCTV footage revealing the faces of the suspects who are thought to have abducted him.
The video was acquired by The Electronic Intifada website, which is a supporter of Palestinian rights. They reported that "the footage comes from a security camera on the building owned by Hussein Abu Khdair, Mohammad's father."
The footage shows from another angle, what Mohammad Abu Khdeir's family say, was their son's final movements before he was kidnapped.
The footage was obtained from a CCTV camera, which apparently shows the spot close to where Abu Khdeir was sitting early on Wednesday morning. The 17 year-old is not visible in the video, but one of the two men is seen apparently gesturing towards him.
In the first footage, released several days ago, it appeared as though the man was asking directions, however in the newly obtained footage he appears to be jabbing his arm angrily at the person he is speaking to, who is out of shot.
The suspected attackers appear to be well dressed and in their late teens to early twenties with short cropped dark hair.
"The original video was handed over to police two hours after the boy's disappearance," Electronic Intifada stated.
The Palestinian youth was kidnapped and murdered in what is believed to be a revenge killing by Israeli right wing extremists, after three Israeli teenagers were murdered.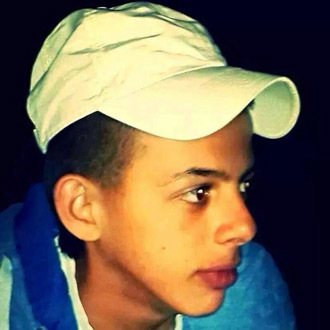 Earlier Palestinian Attorney General, Mohammad Al A'wewy said that a preliminary post-mortem revealed that the 16 year-old had deposits of soot on his lungs, which suggest that he was still breathing when he was set alight, after he had suffered an injury to his head.
Kidnapped and slain Arab teen was burned alive – autopsy results

The teen's abduction and cruel death has led to days of rioting in East Jerusalem.
In a separate incident, Abu Khdeir's 15-year-old cousin, Tarek, a US citizen of Palestinian descent who goes to school in Florida, was badly beaten by police after his detainment during clashes on Thursday, ahead of his cousin's funeral.
Tarek Abu Khdeir has been placed under house arrest by an Israeli court on Sunday, despite police demanding to keep him in custody claiming that he attacked police officers.
House arrest: Israeli court refuses to jail brutally beaten 15yo Palestinian-American

Tarek's parents maintain his innocence and claim Israeli police officers committed an unprovoked attack on their son while he was handcuffed. On Saturday a video, showing how two officers violently beat Abu Khdeir while he was lying on the floor, appeared on local television, provoking outrage and condemnation on social media.
Following the uproar, the US government released a statement saying it was "profoundly troubled" by the incident.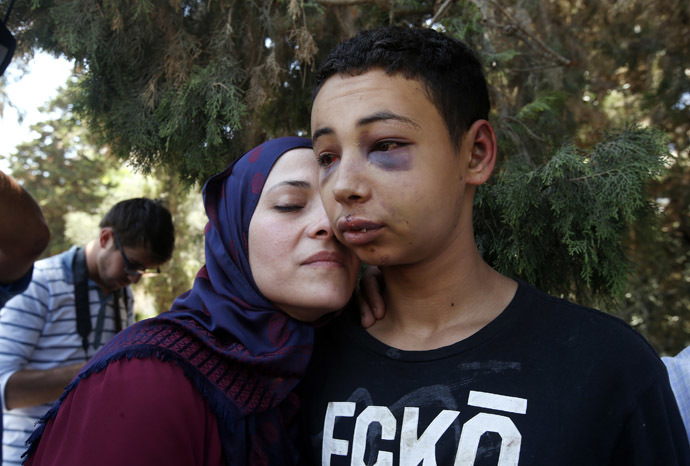 You can share this story on social media: