Kidnapped and slain Arab teen was burned alive – autopsy results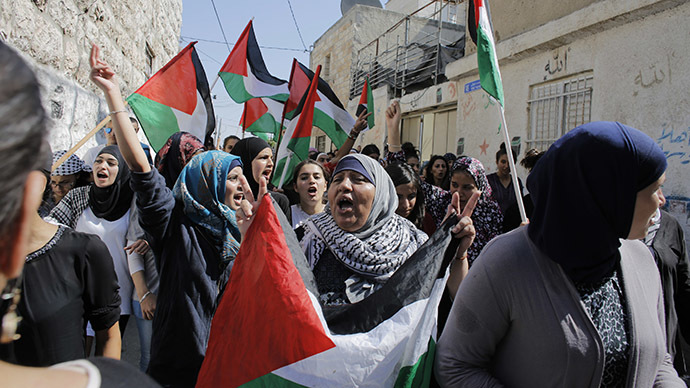 Soot found in the lungs of an East Jerusalem youth, whose funeral drew thousands on Friday, means the teenager was still alive and breathing when he was burned, according to the preliminary results of an autopsy.
Israeli police, Palestinians clash in Jerusalem as Arab teen's funeral held
The autopsy, carried out by Israeli doctors in Tel Aviv and attended by a Palestinian forensic expert, revealed that over 90 percent of the boy's skin was burned and he suffered a head injury.
"The direct cause of death was burns as a result of fire and its complications," Palestinian Attorney-General Mohammed Al-A'wewy was quoted as saying by the official Palestinian news agency, Wafa.
Fire dust material was found in the boy's respiratory system, which means "the boy had inhaled this material while he was burnt alive." The final report on the autopsy will be issued following more lab examinations of the body's tissue samples.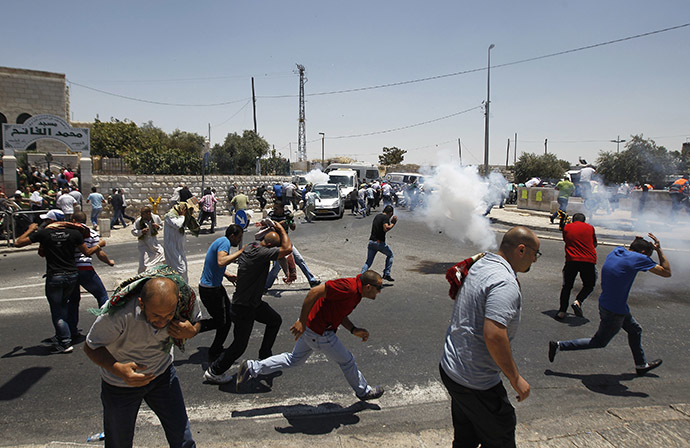 Muhammad Abu Khdeir, 16, was kidnapped Wednesday in his neighborhood in Arab East Jerusalem. His charred body was found several hours later in a forest on the outskirts of the city.
Two weeks before the incident three Israeli youths went missing in the occupied West Bank and were found dead after 18 days of searches. Many believe Abu Khdeir's killing was carried out in revenge by Israelis incensed at the killing of the three Israeli teens.
The Arab teen was buried as a martyr Friday. His funeral gathered thousands of mourners, who chanted "Intifada!" calling for an uprising against Israel. The funeral eventually turned into a rally with participants turning their anger on police, burning tires and throwing stones. The police responded with tear gas and stun grenades. Clashes continued through the night with unrest eventually spilling over from East Jerusalem into the West Bank.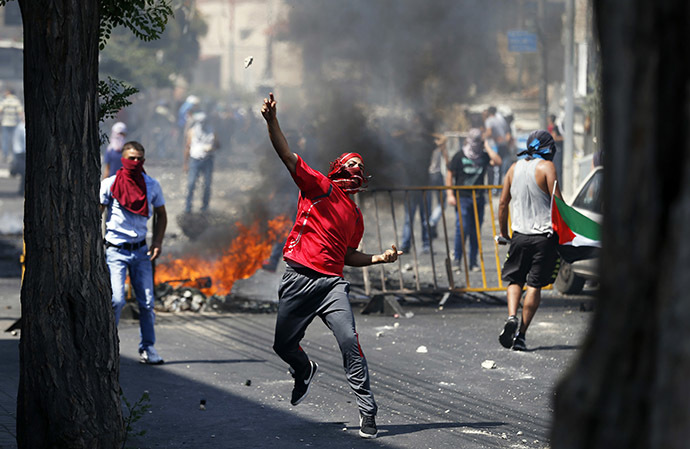 Prime Minister Binyamin Netanyahu said Abu Khdeir's killing was "loathsome" and called for a quick police investigation.
"We're trying to understand and get to exactly what took place and what was the background," a spokesman for the Israeli police, Mike Rosenfeld, said as cited by the New York Times. "It's critical, as far as the Israeli police are concerned, it's critical for us to determine what the motive was."
Palestinians have been infuriated to learn that one of the theories being considered by police in the teenager's death is a "family honor" killing.
The same day Mohammad Abu Khdeir was killed, his cousin, Tarek Abu Khdeir, 15, an American citizen, spending summer in East Jerusalem with his uncle's family, was brutally beaten and detained by police, human rights group Addameer reports.
Caught on camera: Israeli police beating 15yo cousin of murdered Palestinian teen (VIDEO)
Palestinian media have been circulating the video of the beating.
"The continued state-sanctioned violence against children is unlawful and unacceptable," Addameer's statement reads.
The Council on American Islamic Relations called on the US State Department to intervene and help release Tarek, who is a high school student in Tampa, Florida.
The Israeli police say that the video of the beating is "edited and biased" and that Tarek was part of a group of masked Palestinians who resisted arrest and attacked the officers.
You can share this story on social media: