Où est la bombe? French cops 'lose explosives' in airport during training and can't find them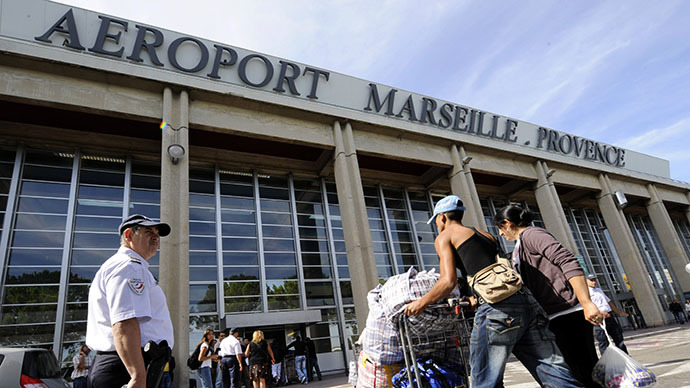 French police put a block of explosives at Marseille Airport during training exercises…and forgot where they hid it, says a leaked report. The authorities have been searching for the perilous package for a week to no avail.
The explosives were lost somewhere in the cargo area in Marseille Provence Airport in the second-largest French city, reported French media.
The deadly substance was hidden during exercises in which the local gendarmes were training police dogs to find explosives. However, the sniffer dogs didn't seem to be trained well enough to find the substances. Neither were the officers, who forgot where they put no less than 100 grams of C-4 military explosives.
"All searches to find the material have failed," the police source said. It is yet unclear whether fully-trained police dogs had been used to help find the substances.
A criminal investigation has been launched to find out who is responsible for the incident, said local police, adding that the culprit could be subject to "administrative penalties and lawsuits."
The preliminary inquiry said that "there was a negligent supervision" of the training exercise.
Investigators still believe that the explosives were not stolen, but lost somewhere in the airport. The police reassured the public that without a detonating device, the substance is harmless.
"It's a stable product… Without firing [device], it's not dangerous," added the police.
C-4, or Composition C-4, is very stable and not sensitive to most physical shocks. C4 cannot be detonated by a gunshot or by dropping it on to a hard surface, and it doesn't explode when set on fire. But it can detonate if there is a combination of extreme heat and a shockwave.
You can share this story on social media: