Unprecedented queues as Beijing subway introduces airport-style security (PHOTOS)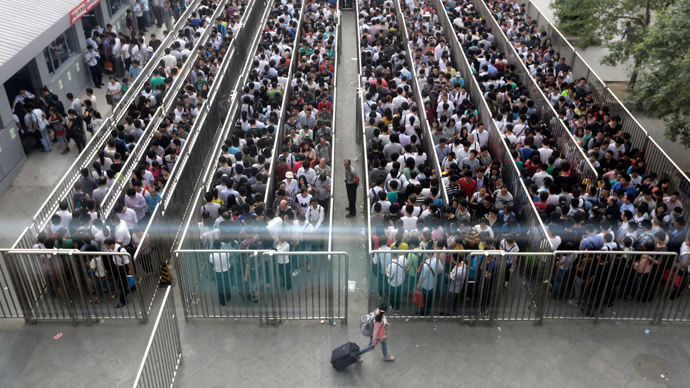 Already one of the busiest in the world, Beijing's subway is seeing staggering queues as the city has introduced new anti-terror security checkpoints at major stations in the wake of recent bombings in China's northwest.
China's subway system consists of nearly 200 stations, with commuters in the capital taking around 10 million rides a day.
On top of the daily commuter traffic, residents of Beijing now face never-before-experienced lines due to tightly enforced security checkpoints at major subway stations.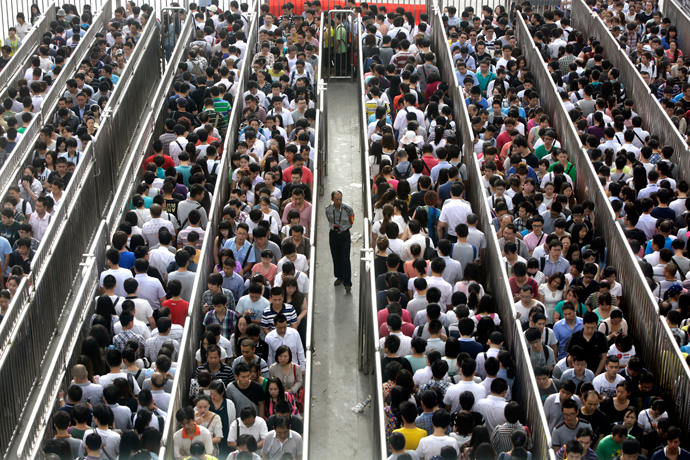 The new system forces commuters to go through an airport-style security check prior to entering the station. Passengers are now required to go through metal detectors and receive a pat-down by security personnel before they are allowed inside.
Before the new security measures were adopted, only personal belongings were checked when passengers entered a subway station.
The first six security checkpoints were set up at the beginning of the year and three others were opened on Saturday.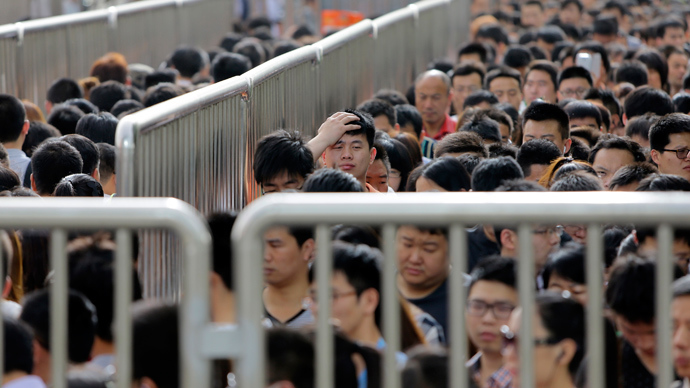 The new checkpoints were introduced to beef up security in the city after attacks rocked the capital of China's turbulent northwestern region of Xinjiang, killing at least 31 people and injuring more than 90 others.
The explosions occurred at around 8 a.m. on Thursday at an open market in Urumqi, the capital of northwest China's Xinjiang Uygur Autonomous Region.
The high death toll makes the attack the bloodiest in a series of violent incidents blamed on radical separatist Uygur Muslims.
Last month, the restive Chinese region of Xinjiang was the scene of a railway station attack which killed three people and injured 79 others. That attack was blamed on radical religious extremists seeking to take control of the region.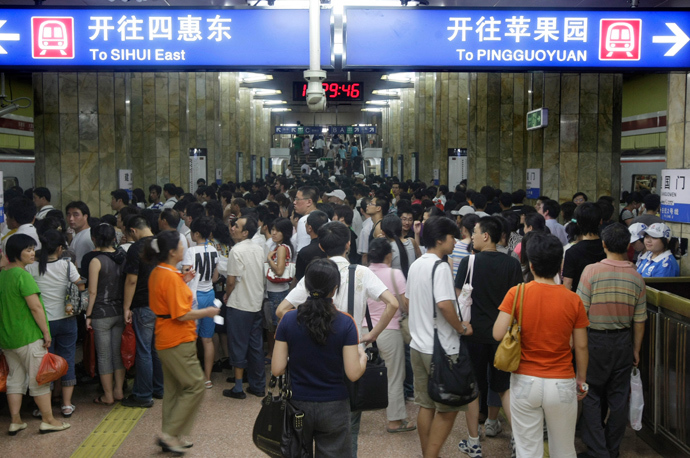 You can share this story on social media: