Russian billionaire Kerimov cuts his 'football costs' after Uralkali plunge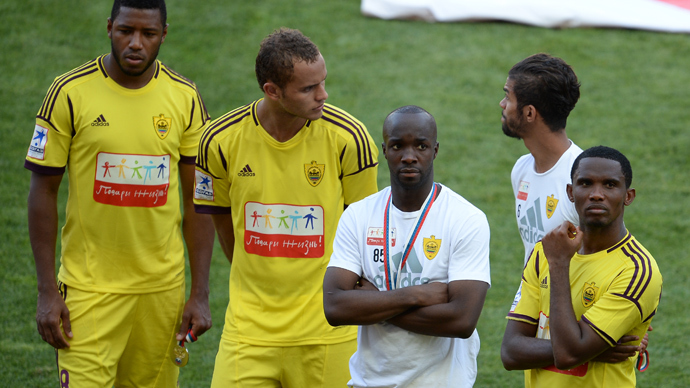 The billionaire owner of Russia's most expensive football team is selling off some of the team's top players, days after his personal fortune dropped an estimated $375 million on Uralkali's pricing scheme switch-up.
Anzhi football club is owned by Russia's 19th richest man with a fortune of $7.1 billion, Suleiman Kerimov.

The club will cut its budget from $180 million annually to $50-70 million annually, the club director Konstantin Remchukov announced on Wednesday via Twitter, adding, 'Kerimov is in full control of the situation'.

The decision to slash the football club's budget comes days after losing a key match and a lackluster performance over the year, which has left them in 13th place in the Russian Football League. Sport Ekspress newspaper reported that Kerimov had taken the defeat personally, and decided the club was "not worth wasting nerves and health on."
A 'sudden worsening' of Kerimov's health was cited as a main reason for the budget tapering, Remchukov told Nezavisimaya Gazeta. In 2006, the Dagestan native was seriously injured in a Ferrari car accident in the French Riviera, suffering a temporary coma and permanent burn damage.

The move could also be linked to the breakup of the Uralkali-Belaruskali duopoly and Kermimov's deepening financial woes.
Uralkali, the world's largest supplier of potash, lost more than 30 percent of its market capitalization after it announced it would exit its pricing cartel with Belarus potash suppliers in favor of going solo, shaking up the fertilizer industry in just one day.
In the year leading up to the crash of Uralkali stock, Kerimov has more than halved his holdings in the company. Last August, Kerimov held a 55.3 percent stake in the potash giant, which is now estimated at 17.16 percent.
Kerimov's pocket may be feeling light after the Uralkali shake up, with current stock prices teetering near 150 points per share, and the last time Kerimov upped his shares last May, prices were at 260.43, much closer to the 277.13 year-high. The company's capitalization is the lowest since November 2008, but Kerimov didn't buy into Uralkali until 2010, when he picked up Dmitry Rybolovlev's controlling stake.
Before the 2008 crisis hit, Kerimov's fortune was estimated by Forbes at $17.5 billion, and by 2009 it had nearly vanished to $3.1 billion. The financial crisis nudged Kerimov to sell assets in Gazprom, Sberbank, and a real-estate project in Moscow, and to buy stakes in Morgan Stanley, Goldman Sachs, Deutsche Bank, Credit Suisse, and other western investments.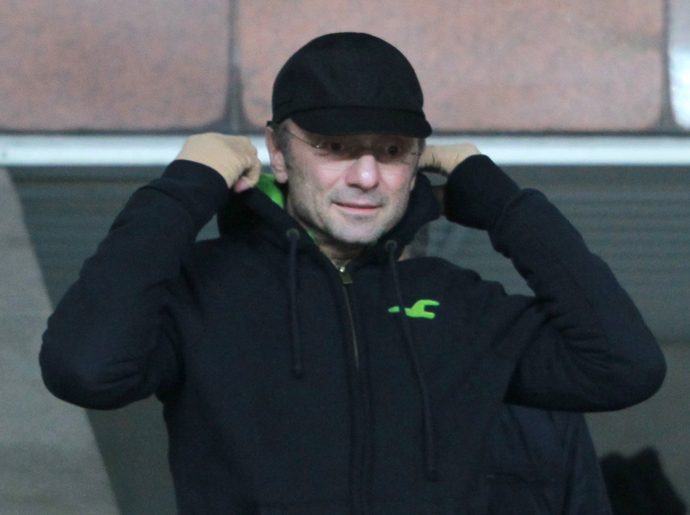 Future of Belarusian Potash
Uralkali, unilaterally announced the end of its 8-year trade agreement with the Belarusian potash company, breaking up the world-wide pricing consortium in favor of exporting from its own unit in order to bolster its market position overtime.
Experts have suggested potash prices will fall sharply on Uralkali's jettisoning of fixed-term supply contracts, and the Chief Executive Vladislav Baumgertner told Bloomberg News in an interview the price may fall below $300 per tonne.
State-owned Belaruskali was the country's most profitable venture and before June 30, controlled 40 percent of global potash exports and 5.9 percent of total Belarusian exports.
On Tuesday the potash company signed a preliminary agreement with Qatar's state-owned fertilizer distributor Mutajet, which said it would sell up to 3 million tons of Belaruskali fertilizer per year.
One of the world's largest fertilizer producers, Belaruskali expects to grow its postash exports to 11 million tons by 2013. In 2012, the company produced roughly 8 million tonnes.
The country is now looking to China, the world's biggest potash consumer, as well as Brazil, for export market opportunities.
The company will have to move fast to re-establish its foreign market and regain market share, as the Russians may look to buy up shares on the cheap during its devalued period.
"Russia wants to get its hands on key assets in Belarus," said Joerg Forbrig, a senior program officer at the German Marshall Fund of the United States in Berlin, told Bloomberg.
Kerimov's decision to sell the football team could be a move towards raising personal capital to buy up some of these shares, or, it could be the denouement of personal wealth problems.
"If share prices of potash companies are plummeting, this makes it easier for Russians to take over Belarusian producers," said Forbrig.
You can share this story on social media: