Law prohibiting Russian officials owning assets abroad comes into force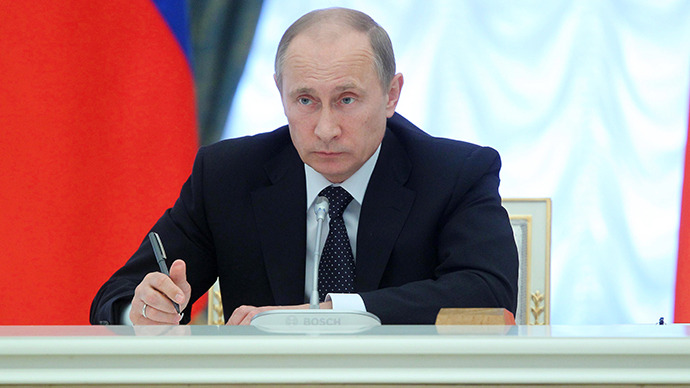 The ban on Russian government officials possessing foreign assets has come into force after President Putin signed the laws. Officials can now be dismissed if they hold overseas accounts and other financial instruments.
Top state officials at different levels – from heads of country's biggest corporations like Gazprom or Lukoil to the bosses of the country's key state bodies like the Central Bank, can be punished if they, or their spouses or underage children, have any sort of financial asset abroad.
The law aims to provide better national security, as well as spur investment in the domestic economy and fight corruption, according to Kremlin website. It applies to people "who are duty-bound to take decisions concerning sovereignty and national security of the Russian Federation."
The bill was approved by the Russian Parliament's upper house, the Federation Council in April.
Wednesday's signing of the law leaves 3 months for Russian officials to dispose of all their bank holdings, bonds, shares and any other financial instruments. Property, however, remains untouched by the ban, provided officials declare them and explain how they obtained the money for the purchase.
Some officials chose to prepare well beforehand, with Russian billionaire Senator Suleiman Kerimov moving his business assets to a Swiss – registered charitable fund. First Deputy PM Igor Shuvalov was also among the "early birds", as he has started to transfer his offshore assets from a family trust in the British Virgin Islands back to Russia.
You can share this story on social media: