Thomas Cook buys into majority Intourist stake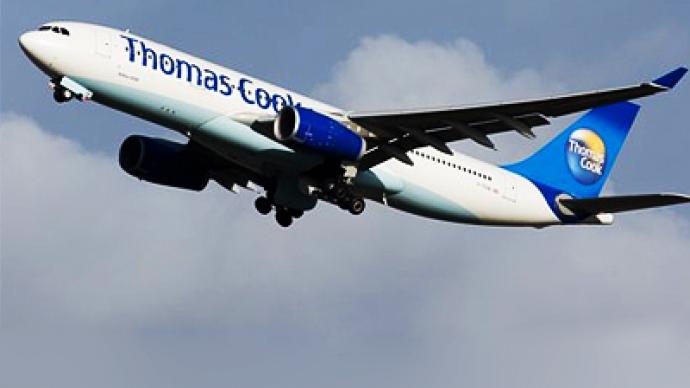 European tour operator, Thomas Cook will take a 50.1% stake in Intourist with a view to boosting access to the fast growing Russian tourist market.
In a deal unveiled on Thursday Thomas Cook will invest up to $45 million, comprising $10 million cash and $35 million in Thomas Cook shares, to create a joint venture Intourist spokeswoman, Yulia Krylova, says the new joint company will manage the Intourist tour operator business and Intourist retail chain."The joint company will focus on Russian and CIS travel business expansion, with the help of international and local sector leaders and strong brands" Intourist will retain its current management team but the new joint venture financial side will be managed by one of Thomas Cook's top manager, with Denis Wathier appointed as a new company CEO. Thomas Cook CEO Manny Fontenla-Novoa says the partnership provides significant upsides "We are pleased to announce our partnership with Intourist and entering the Russian market. Thomas Cook and Intourist represent strong travel brands with a long history, perfectly complementary to each other. Entering the Russian market is an implementation of our stated goal for development in this region with strong potential for sustained growth. Our joint efforts will be focused on winning leadership position by strengthening the joint tour operator works, using knowledge of Intourist local market experts and Thomas Cook world presence in key tourist destinations, which will help to increase sales."Intourist President, Alexander Arutyunov said that the new partnership will improve company operations and expand its worldwide presence."The new joint venture creation is another step in our strategy to get into the Top 10 European tour operators market. We are very happy to develop our business through partnership with a world leading tour service provider Thomas Cook. Our major focus is to strengthen efforts on increasing the volume of tour business in different segments of the tourist market in Russia and CIS countries, using the experience and advanced technology of our partner." Thomas Cook's Manny Fontenla-Novoa said the deal would enable it to capitalize on strong Russian demand for beach holidays, particularly in Turkey and Egypt. "Intourist has a natural market share in Russia of about 13-14 per cent, but in the Russia to Turkey route, they have only about 10 per cent, so our first growth opportunity is from Russia to Turkey, where we are very strong."He added that the move would enable faster growth than in Thomas Cook's mature European markets. "Already Russia is a huge marketplace. There are many people, myself included, who believe that Russia will be the biggest market in Europe. About 2m Russians go on holiday to Turkey and 1.6m to Egypt. It's huge, it's just huge." Thomas Cook will receive an option to buy the rest of the joint venture over the next five years. The company also added that the joint venture may be created by February 2011.
You can share this story on social media: