Life on top: Nearly toppled Moscow penthouse on sale for $43 million
Published time: 5 Jul, 2012 10:18
Edited time: 5 Jul, 2012 14:18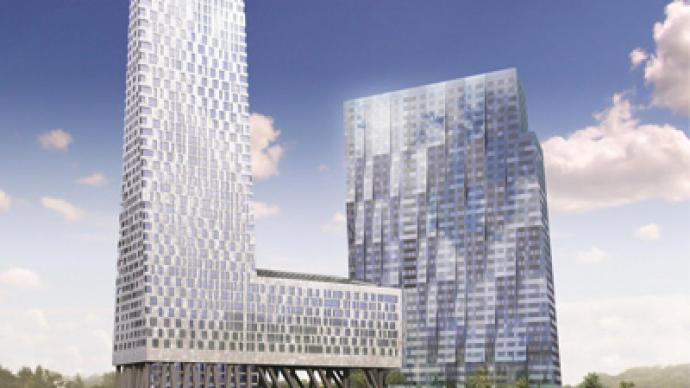 One of Moscow's biggest apartments has been put for sale for a record 1,4 billion rubles ($43 million) despite narrowly avoiding a quite literal downsizing from city authorities.
­The 2069 square meters penthouse with a roof swimming pool occupies the two top floors of a 52 story building.  
 The 213-meter-high "House on the Mosfilmovsakja, one of Moscow's tallest residential buildings, was constructed by the 'Don stroi invest "construction company. The project, which started in 2004, later came across several problems.
The City commission that deals with unauthorized construction found the firm had violated regulations by building the edifice 21 meters taller than originally planned, writes Vedomosti Newspaper.
Then commission ordered the removal of the last five floors, including the penthouse that was reserved for the company's two founders.
But in 2011 a group of well known Russian architects appealed to Moscow's mayor not to remove the floors as this could have compromised the integrity of the entire building.
Before the crisis the Don Stroi Holding company united "Don Stroi Invest" and "DC holding." However, the holding was later taken over by VTB bank.