Rich Russians write record checks for NY property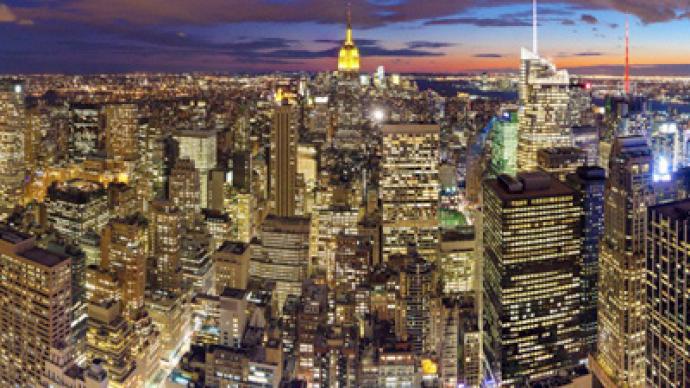 Billionaires from Russia and the ex-Soviet Union have been pushing the high end property market in the US as they spent $1 billion on residential real estate in the country over the past four years.
As the US real estate market still struggles, luxury villas and apartments are being bought up by customers from emerging countries such as China, India and Brazil. But real estate deals completed by the Russians leave them all behind, the New York Times reports.It was Russian billionaire Dmitry Rybolovlev, the former owner of one the Russia's largest potash fertilizer concerns, Uralkali, who was involved in the two most costly property deals. He purchased the most expensive New York apartment at 15 Central Park West for $88 million earlier this year. He has also bought Donald Trump's villa in Palm Beach Florida for $100 million.Russian composer and music producer Igor Crutoy paid $48 million for a flat at the Plaza Hotel. Yuri Milner, founder of Moscow-based DST, which invests in internet companies including Facebook Inc., Twitter Inc. and Groupon Inc., paid $100 million for a 2,370-square-meter mansion in Los Altos Hills, California. While the owner of Russian Standard Bank and Russian Standard Vodka, Roustam Tariko has closed the most expensive home purchase in Miami Beach since 2006 when he bought a $25.5 million estate in April last year.Rich Russians often pour tens of millions of dollars into renovating and decorating newly purchased homes, brokers say. Construction tycoon Vladislav Doronin, and boyfriend of Naomi Campbell, bought Shaquille O'Neal's home on Star Island in Miami Beach for $16 million in 2009 and spent $20 millions on renovations.The record deals closed by Russian billionaires encouraged developers and brokers to push the prices of other luxury residences up. So a penthouse at 157 West 57th Street, which will be New York's tallest residential building, is now selling for $115 million, up from the original $98 million.
You can share this story on social media: