Bulls graze on Russian market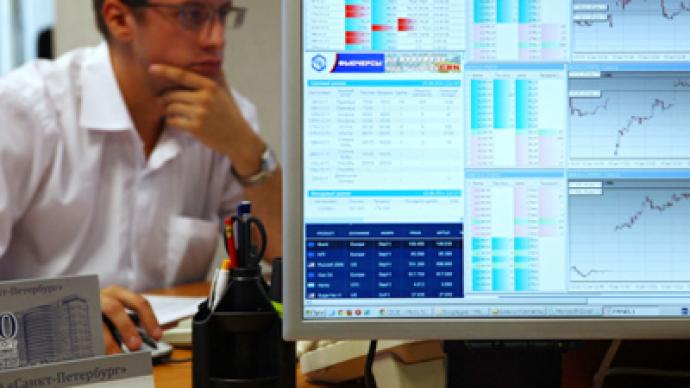 Analysts are bullish about the future positive mood on the markets and expect main economic indicators to return to their maximums as markets back on track for a steady growth.

Analysts believe interest in risky assets will remain strong over the last weeks of November and onwards. Evgeny Pishchulin, from the Region brokerage company, says if the agreements achieved in Europe and the effectiveness of proposed mechanisms to sustain financial stability will bring fruitful results than "we should expect a breakthrough to 1550-1560 on MICEX."
Analysts at Absolut Bank think the MICEX will reach 1640 by the end of the month.  Some are equally positive for the RTS index expecting it to reach 1775.
But Uralsib has a more modest forecast expecting the MICEX and RTS to be around 1370 and 1395 respectively. A bunch of news from EU over the first weeks of November provoked a set of rallies on commodity and stock markets. Negative news from the US and Germany saw Russian stocks fall 4.8% on Monday. However on Tuesday the indexes went up gaining back the previous day's losses.
More or less analysts are solid that the MICEX could grow by 4.9% and RTS could gain 5.6% bearing in mind though that a new shock and seasonal correction could slightly offset the positive trend.
The market trends will be determined with European decisions  to fight the debt crisis in Europe says Mikhail Kuzin, analyst at Raiffeisen Capital.

"Measures to combat the crisis were announced – the EFSF fund will be increased to $1 trillion Euros, the capital adequacy of frontline banks will reach 9% by summer 2012. Above all 10 other measures are prepared to improve the management of European economies."
Aleksandr Osin, Chief economist from Finam Management expects equities of financial sector, oil and gas and industrial sectors to be among the favourites on the market. "Banks and industrial corporations need to increase profits and expand markets, as well as look forward to continue consolidation and cost reduction strategies, mostly through the redemption of their shares."
The situation with the rouble is less dramatic. The currency basket is likely to remain stable with Russian currency to play down a mere 0.2% against the Euro and dollar.
While oil brings major incomes for the state budget analysts are still concerned about possible slow down in oil prices. Andrey Polishuyk from BCS says oil prices are likely to slide rather than go up.
"We expect a slight drop in oil prices before the meeting of OPEC, which will be held on 14 December in Vienna. Above all according to OPEC World Oil Outlook, the global demand for oil will slow down due to the worsening debt problems in Europe."
On the other hand the current price trend on the oil market save a bit of hope for analysts with Globeks bank analysts expecting $117/barrel and Ivan Fomenko says Russian markets will continue to benefit from rocketing oil prices.
"Despite all apocalyptic forecasts Brent oil remained stable above $100 per barrel. In the current situation, it will support the entire Russian stock market in general and oil companies in particular."
Aleksandra Lozovaya Head of analytics at Vector Securities says the side ways trading over the last weeks could be smoothed with "Russia's WTO membership should support stock prices in the gas sector. In addition, we expect a partial return of capital from non-resident portfolio investors."
However, sharp and steady market growth may stumble on a traditional November correction.