Half of foreign executives say Russian business 'innovative, competitive and reliable'
Published time: 5 Dec, 2012 15:30
Edited time: 5 Dec, 2012 19:30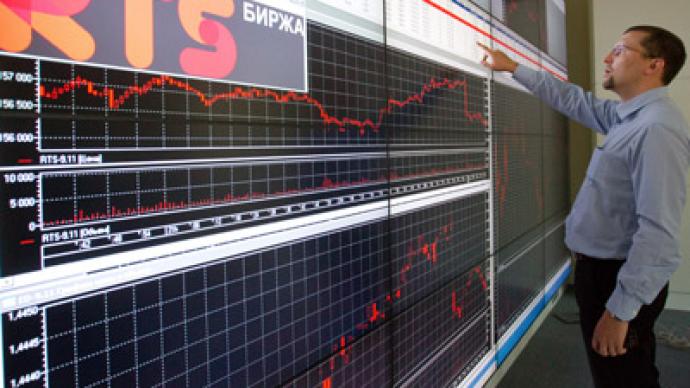 Russian companies have improved their international image, with more foreign executives happy to do business in the country, a survey conducted by the Economist Intelligence Unit revealed.
­Researchers at the Economist magazine surveyed nearly 200 top managers and heads of international companies on whether they do or do not want to do business in Russia, and why.
An estimated 70 percent of respondents who have already worked in Russia said they would continue investing in the country. 40 percent counted themselves among those who have never worked with Russia.

Half of respondents described Russian companies as "innovative," "run by excellent managers," "competitive globally," "reliable" and "flexible," with more experienced respondents giving more positive answers.  

The head of Rusal, billionaire Oleg Deripaska who owns assets in Australia and China, said that business becomes easier when you get to know each other.
"Undoubtedly, personal relationships really matter and development of these relationships. The number of Russians on boards, in management, among regulators and experts is also important. But the main thing is the effectiveness of doing business and how we can change our people and tune them up to other people around the globe from China to America," Deripaska said.
More experienced executives are also less worried about potential obstacles in dealing with Russian companies. Specifically, they are less worried about the language barrier, red tape and corruption. However, the language barrier appeared to remain the top concern for 40 percent of foreign respondents, more of a discouraging factor than corruption and administrative barriers.  Communication is needed, as even positive financial returns cannot change stereotypes, experts said.
Though there are reasons why foreign investors give up work with Russia – transportation expenses, growing labor costs, companies unable to deliver on production – the issue of stereotypes must still be addressed, Morgan Stanley Managing Director Dmitry Kolomytsyn said.
"There are companies in Russia that should be traded at a premium to global peers, and the reason why they don't is that they are Russian. Take for example Polimetal. They have always delivered all of their promises, they are relatively low cost producer, they have premium listing in London – and they are still traded at a discount to peers. I don't understand why. It's stereotypes," Kolomytsyn told RT.
"Russian companies are doing lots of things [to be traded at a premium to global peers] reducing debt, using innovative technologies, shutting down the plants and selling assets they don't need," Kolomytsyn added. 
This year, Russia became the 14th-largest global investor, as the country's direct investments reach $41 billion – Russian companies are striving to go global. However, the report showed that given the choice, foreigners would prefer to be bought out by Indian, Chinese or Brazilian companies; Russian buyers were the least wanted.