Russian SABMiller brewing assets to go to Efes in Strategic Alliance deal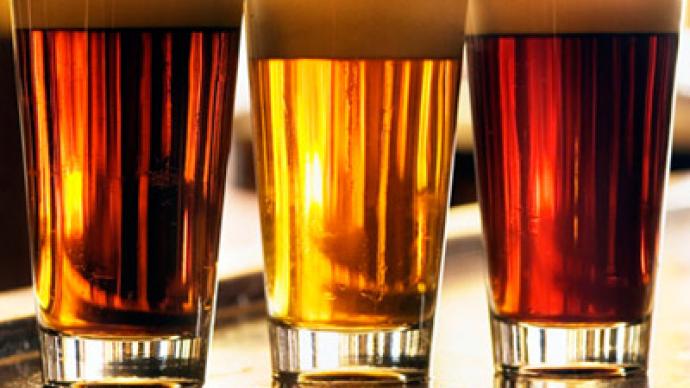 Russian brewing assets worth $1.9 billion will be transferred from global brewing giant SABMiller to Turkey's Anadolu Efes as part of a global strategic alliance between the two companies.
­SABMiller assets in Russia and Ukraine, including brands Zolotaya Bochka, Kozel and Miller, will go to Anadolu Efes in exchange for a 24% equity stake in the Turkish company, with Anadolu Efes becoming the joint vehicle for brewing operations across Turkey, Russia, the CIS, Central Asia and the Middle East.  The strategic alliance is subject to gaining shareholder and regulatory authority approval.
Anadolu Group, the current controlling shareholder in Anadolu Efes, will retain a 42.81% stake in the enlarged company, as well as control. The merged group is tipped to have the second largest market share in Russia and gain synergies of $120 million per year. The agreement values SABMiller's Russian business at approximately $1.9 billion.
The companies say the agreement will strengthen the Anadolu Efes position in the Russian market and have 89% of the Turkish beer market, as well as 69% of the soft drinks market.
Chairman of Anadolu Efes and Anadolu Group, Tuncay Özilhan, says the strategic alliance will grow the Anadolu Efes Russian business.
"We are delighted to join forces with such a strong business partner as SABMiller and to enlarge the Anadolu Efes business in Russia and Ukraine as we believe this will enable us to better capitalize on the potential growth opportunities in our operating region in line with our long term growth plans."
Chief Executive of SABMiller, Graham Mackay, highlighted the joint expertise contributing to the merged group.
"Both SABMiller and Anadolu Efes have proved to be successful operators in diverse and challenging emerging beer markets and this strategic alliance will allow both our groups to benefit from each other's expertise, and the combination of our resources. Anadolu Efes's leading position in beer and soft drinks in the Turkish market and an alliance for further growth and acquisitions in the CIS and Middle East are highly attractive. The prospects for these markets are excellent. They exhibit positive long term demographic, GDP and beer market growth outlooks. We have admired the achievements of Anadolu Efes for many years and we are looking forward to working closely with them in the future."

­In the year ended 31 March 2011, SABMiller's Russia and Ukraine subsidiaries reported net sales of US$678m and generated US$149m EBITDA. In Russia, SABMiller currently has 10.2% market share in value terms.  The Russian brand portfolio of SABMiller includes Zolotaya Bochka, Tri Bogatyrya and Moya Kaluga, with SABMiller's international brands Miller Genuine Draft, Velkopopovicky Kozel and Pilsner Urquell.