Froth comes off Russian beer market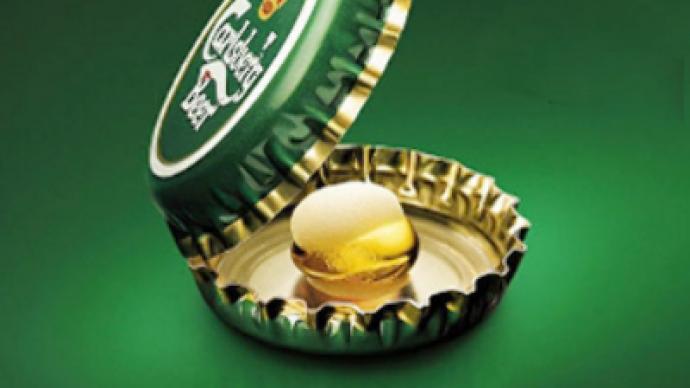 Carlsberg, the fourth largest beer producer in the world, is expecting a 10-13% decrease in the Russian beer market in 2010.
"This is more precise data, but it corresponds to the prognosis that we gave in our first quarter report," said Carlsberg representative, Jens Bekke, whose company controls around a 40% share of the Russian market.
As part of an anti-alcohol campaign, the Russian government has tripled taxes on beer from the beginning of 2010, and may take other measures directed at lowering alcohol consumption in the country.
"The head of the Russian Brewers Association said that they aren't expecting it before summer," said Bekke.
Last year the trade and industry ministry suggested banning the sale of beer in kiosks and in markets where more than half of retail sales are made, according to beer companies. Another proposal was to not sell beer in cans or bottles larger than 0.33 liters.
You can share this story on social media: