Oligarch shuffle: Russian billionaire may pick up rival's debt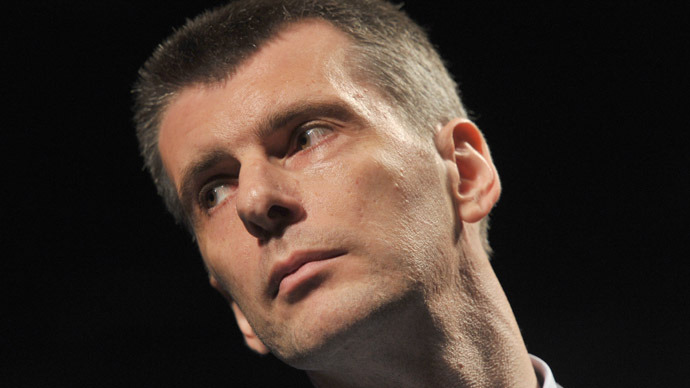 Mikhail Prokhorov's company Onexim, is considering buying debt in Rusal, the world's largest aluminum producer, to wield more influence in the company's management.
Already a Rusal shareholder, Onexim holds 17% of the company and is closely 'monitoring the opportunity' to buy debt, Onexim CEO Dmitry Razumov told Bloomberg. If Oxemim isn't able to buy debt, they will consider selling out.
Onexim sold their 37.78% share in Polyus, Russia's largest gold producer, for $3.6 billion in February.  Since the sale, they have been closely eyeing new investment opportunities, and the latest may be buying debt in Rusal, a company famous for oligarch tiffs and turbulent relations.

Prokhorov and fellow billionaire and stakeholder Viktor Vekselberg have clashed with Rusal CEO Oleg Deripaska over his decision keep a 25% share in Norlisk Nickel, a company whose value has dropped with falling precious metal prices and increased production costs. Last year Norlisk's debt reached $10.8 billion.

"We, as a minority shareholder, have limited influence over the management and the main owner's decisions," Razumov told Bloomberg in an interview.

As precious metals fall, Prokhorov's company has had to evolve its strategy to adapt to the changing markets.

"We decided that our investment portfolio should be lighter, liquid and more flexible," Ramzumov said. "We want assets that we can sell quickly to invest funds in other opportunities."

Pleasing shareholders is also at the top of Onexim's priorities, so if the Rusal debt purchase fails, they may consider selling the stake altogether.
If such a deal is brokered, it "will only allow Rusal to service its debt, but not to reduce it," Razumov said, adding he wasn't 100% certain the arrangement would go forward.

The future of Onexim
Onexim, a private investment fund with over $25 billion in assets, has a wide breadth of investment holdings, both in Russia and worldwide.

On April 3, Prokhorov's company bought out the Russian division of Renaissance Capital, making it the sole owner of RenCap, according Onexim's website.

Onexim is also hoping to develop its commodity holdings with investment in Intergeo, a Siberian copper and nickel mining company.

"It's one of our priorities," Razumov said, adding the public offering won't happen until at least May, as the company waits for market conditions to improve.
Onexim placed the proceeds from selling Polyus in Russian state banks, among the safest options currently, Razumov said. Only state banks are able to offer "the proper yield-risk ratio," he said.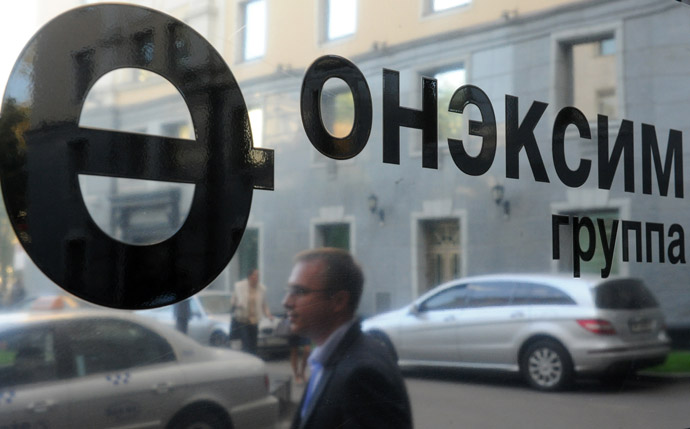 Oligarch showdown
The feud began long ago when Prokhorov and Vekselberg were at odds with Deripaska over their Norilsk investment portfolio holdings. When Onexim traded 25% of their Norilsk shares for Rusal shares in 2008 for $5 billion, it instigated conflict between the shareholders at Norilsk.
Vekselberg quit on March 12 as chairman of Rusal, citing the company's deep crisis brought on by rival oligarch Oleg Deripaska. Other members accused Vekselberg of 'jumping ship' because for one year prior to his resignation, he had disengaged from company activities- he didn't even attend board meetings.
Vekselberg is listed by Forbes magazine as Russia's eighth richest man with $12.4 billion fortune.
Barry Cheung of the Hong Kong Mercantile Exchange was nominated and approved by the board 4 days after he quit.
"I regret to say at this time that Rusal is in a deep crisis caused by the actions of the management," Vekselberg said when he resigned, Reuters reported.

Mikhail Prokorov is Russia's tenth richest businessman, and the world's sixty-ninth, according to Forbes billionaire index.
Prokhorov ran against Vladimir Putin in last year's presidential race, founding his own political party and receiving 8% of the vote. Prokhorov has a $13 billion fortune, most of which he made in in mining, metals, and energy, and later switched over to technology pre-crisis. Prokhorov bought an 80% share in the New York Nets basketball team, for $200 million in 2010.