Russia's Richest: Forbes publishes billionaire list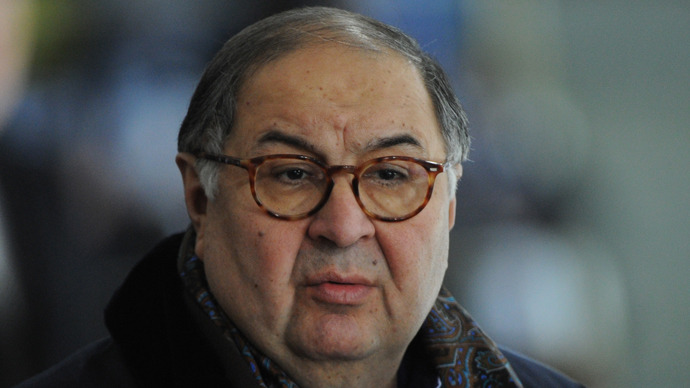 Forbes magazine has published its 10th anniversary edition Russia's ultra-wealthy businessmen.
Alisher Usmanov, owner of Metalloinvest, is officially Russia's richest man, with a fortune of $17.6 billion.
In a close second is Alfa Bank's largest shareholder, Mikhail Fridman, who boasts a fortune of $16.5 billion.
In third place is Leonid Michelson, a major shareholder in Russian gas company Novatek, who has $15.4 billion.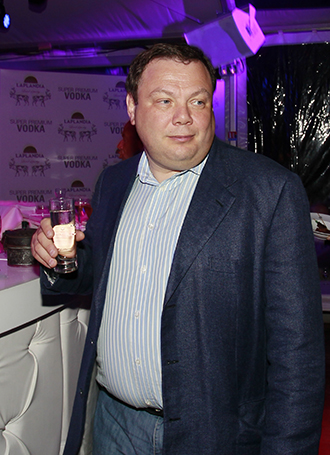 Russia's richest man isn't Russian by birth. Usmanov was born in Uzbekistan. He first made his fortune in metals, and has since transitioned his investments into telecom and start-up industries.  Usmanov is the owner of Metalloinvest, one of the largest iron ore and hot briquetted iron (HBI) producers and suppliers in the world. Metalloinvest recently acquired Udokan, a copper and nickel producer, which has 14.4 million metric tons of copper, one of the world's top five deposits, according to Metalloinvest.
His shift from commodities to technology has paid off for the magnate, as now almost half of his wealth is tied up in telecommunications, internet, and media services. He has expanded his fortune dabbling in the Russian telecom industry and silicon valley start-ups. Usmanov has a 10% share in Facebook.
The business tycoon also has stakes in Arsenal football club, and Forbes reported he spent more than $300 million on a private jet last year.
This is the second year in a row Usmanov has topped the list, and his tenth straight year within the top 36 richest Russian businessmen.
Viktor Vekselberg, owner of Renova, broke into the top five with $15.1 billion, and in sixth place is the President of Lukoil, Vagit Alekperov.
In eighth place is Vladimir Lisin, a former steelworker who now owns Novolipetsk Steel, Russia's most valuable steelmaker, which gained 8.9% in mid-April giving the company a market cap of $1.1 billion, according to Bloomberg. This was much needed recovery after the low steel prices of 2012 have chipped $1.8 billion from his fortune.
In ninth place is Vladimir Putin's right hand man, Gennady Timchenko, a dual Russian-Finnish citizen, and a highly influential energy and construction magnate in Russia.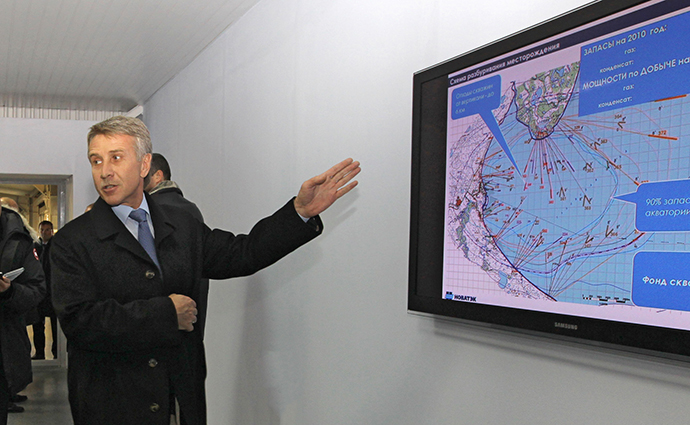 In the tenth place is alpha oligarch, and former presidential candidate, Mikahil Prokhorov, with a $13 billion fortune. Prokhorov, like Usmanov, made his fortune in mining, metals, and energy, and switched over to technology pre-crisis. Prokhorov bought an 80% share in the New York Nets basketball team, for $200 million in 2010.
Just shy of the top ten is Dmitry Rybolovlev, whose $9.1 billion net worth landed him the 14th position. Rybolovlev reportedly bought a Greek island for $100 million.
Rybolovlev beat out other celebrity billionaires like Bill Gates, Madonna, and Roman Abramovich, who were also eyeing the island.
Roman Abramovich found himself outside of Russia's top ten, and is now 13th domestically, and 107th worldwide.
The Chelsea football club owner lost $1.9 of his fortune in 2012, putting his 2013 wealth at just $10.2 billion
Beating out all Russian billionaires on Forbes overall list, is former national, Sergey Brin, founder and CEO of Google. Brin's bank account far exceeds all his former compatriots, at $22.8 billion.
Forbes has been documenting the world's richest people since 1987, and Russia's richest since 1997, Boris Berezovsky debuted Russia's list in 1997 with a $3 billion capital worth.
To even be considered for Russia's 'Golden Hundred', one's fortune must at least be $500 million.
Russia is home to 100 billionaires. Eleven Russian businessmen are included in the Forbes '100 Richest' list in 2013.
Russian Ranking World Ranking Name Age Personal Fortune (billions) Associated Companies #1 #34 Alisher Usmanov 59 $17.6 Metalloinvest #2 #41 Mikhail Fridman 48 $16.5 TNK-BP #3 #47 Leonid Mikhelson 57 $15.4 Novatek #4 #52 Vicktor Vekselberg 56 $15.1 Renova, Skolkovo Fund #5 #55 Vagit Alekperov 62 $14.8 Lukoil #6 #56 Andrey Melnichenko 57 $14.4 Novatek, Sibur Holding, First United Bank #7 #58 Vladimir Potanin 52 $14.3 Interros, ProfMedia #8 #62 Vladimir Lisin 56 $14.1 First Cargo Novolipetsk #9 #62 Gennady Timchenko 60 $14.1 Gunvor Group, Novatek #10 #69 Mikhail Prokhorov 47 $13.0 Onexim