Norilsk Nickel CEO gets record $100mn golden handshake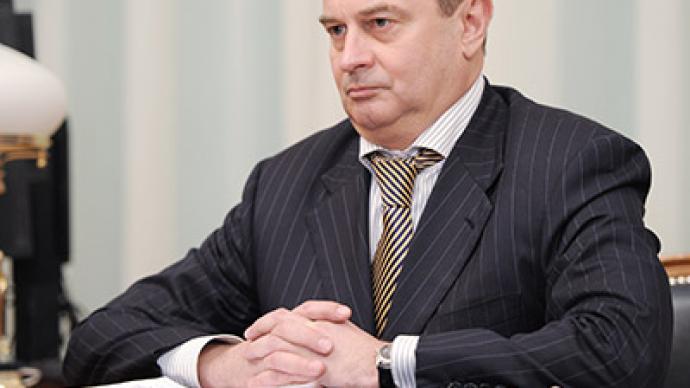 The former CEO of the world's largest nickel and palladium producer Norilsk Nickel Vladimir Strzhalkovsky will receive record compensation when he gives up his seat on the board to billionaire Vladimir Potanin on Monday.
Strzhalkovsky will receive half the sum immediately with the remainder coming in two equal parts during 2013, Vedomosti daily says referring to their sources.The $100mn 'parachute' is an unprecedented sum for Russia, while internationally it is also sky-high. Until now Russian executives leaving a company's board received between $10 – $20mn. To compare, the departure of Vikram Pandit as CEO at Citigroup, was ranked one of the biggest exits in 2012 by Forbes with a $15mn compensation package. Brian Dunn, former CEO at big box electronics retailer Best Buy, left the company with what Forbes calls a "handsome" payment of $6.6mn.The biggest golden handshake paid was about $417.4mn to Jack Welch, who headed General Electric between 1981 and 2001; with Exxon Mobil Corp head Lee Raymond receiving $320.6mn, according to a research by GMI.Norilsk Nickel's major shareholders – Rusal's Oleg Deripaska and Interros' Vladimir Potanin – agreed to have Potanin as the head of Norilsk Nickel instead of Vladimir Strzhalkovsky in the framework of the agreement that brought to an end the $1.4bn dispute over rights at the company. Deripaska and Potanin had been battling over the management of the company for years, and the case almost made it to the London court. In another part of the agreement Roman Abramovich is buying just over 7% of the company. He will act as a neutral third party, helping to balance the influence of the two partners. Under the terms, Rusal, Interros and Millhouse Capital will place 22% of Norilsk Nickel in a specially created bank account, and Abramovich's Millhouse will get one seat on the Norilsk Nickel board.