Long Norilsk Nickel dispute may soon be over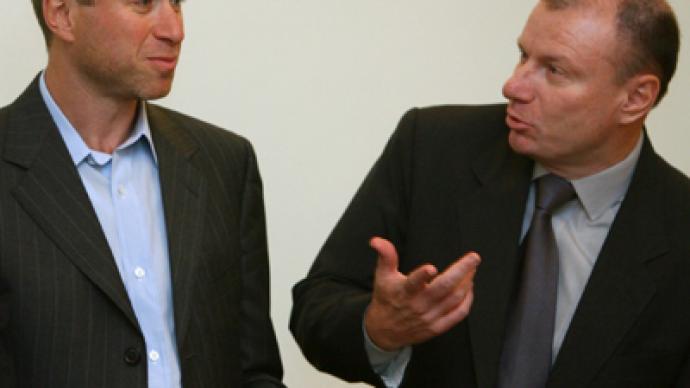 Russian tycoons Oleg Deripaska and Vladimir Potanin may reportedly put an end to a 4-year-long conflict over control of Norilsk Nickel by the year end.
Key shareholders of the world's largest nickel and palladium producer Norilsk Nickel – Deripaska and Potanin – may sign a memorandum of understanding to settle the dispute that has been lingering since 2009, Kommersant daily reports. The deal may be reached before December 3, a day when hearings in Deripaska's suit against Potanin over the 2008 agreement are scheduled to kick off in London."Of course, it'll be impossible to completely agree and stop the hearings by then, the Kommersant source says.But the parties could suspend them [the hearings]to continue talks." Another step could be a sterling shareholder agreement under British law, the source concluded.Fixing a minimum dividend level for 3 years is a key element in the agreement.The issue of the dismissal of Vladimir Strzhalkovsky, the current Norilsk Nickel CEO, was seen as another stumbling block in resolving the dispute. The company's major shareholder Potanin, invited Strzhalkovsky in to Norilsk Nickel in 2008 will take the reins of the nickel giant."I understand the desire of the main shareholder to head the company," Strzhalkovsky commented."That's a widespread practice in metallurgy…" A power shift in Norilsk Nickel won't have a great effect either on the company's management or investor sentiment as a long term development strategy is already agreed on, says Oleg Petropavlovsky from the BCS brokerage house.Norilsk Nickel's two biggest shareholders,Rusal Chief Oleg Deripaska, and the boss of Interros Vladimir Potanin, have been in a corporate row over control of the company for 4 years. Potanin now owns 28% of Norilsk Nickel, while Deripaska, has a 25% stake, with each of them seeking to buy the other out.