LNG trade falls for first time in 30 years
Published time: 14 Jun, 2013 13:26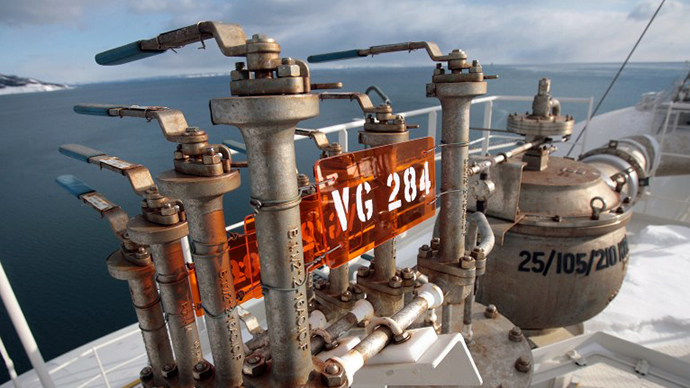 In 2012 the global trade in liquefied natural gas (LNG) has suffered its first annual drop after three consecutive decades of expansion.
The data published in the BP Statistical Review of World Energy 2013 shows the LNG trade dropped 0.9 percent in 2012. The decline came for the first time since 1980 despite more countries entering the LNG market in recent years.

Demand has been on the rise in Asia with new exporters such as Peru and Yemen, and importers like India, Kuwait and Malaysia joining the trade. Qatar boosted its LNG production as the consumers' market expanded. The United States is also increasing LNG production.

Japan has significantly boosted its LNG consumption after the accident at the Fukushima nuclear power plant in March 2011.

Meanwhile demand has weakened in Europe in the wake of the eurozone debt crisis which has forced Europe to switch to cheaper energy sources, such as coal.

According to the BP study, global LNG trade totalled only 239 million tonnes in 2012, down from 242m tonnes the year before, while in 2009 and 2010 the market saw growth by 40 million and 19 million tonnes respectively, the Financial Times says.

Experts see the 2012 drop as a temporary blip as more players join the trade. The number of importers is growing as well, with Pakistan, El Salvador, Uruguay, South Africa, Bahrain, Croatia, the Philippines, Jamaica and Lithuania and Indonesia planning to start LNG imports.

BG Group forecasts that the LNG trade will expand in 2013 by around 5.4 million tonnes.