Qatari gas reserves to last 160 years - report
Published time: 28 May, 2013 16:28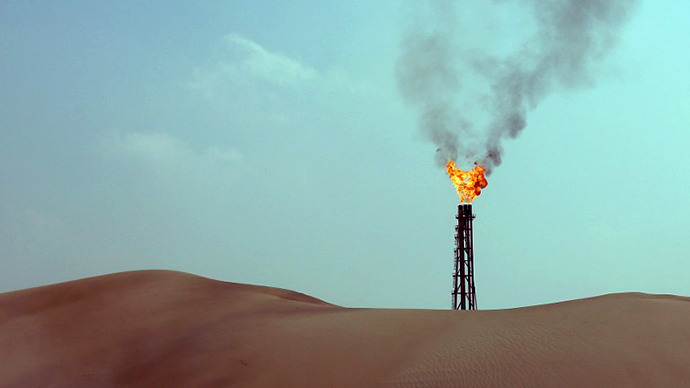 Proven gas reserves in Qatar are the third largest in the world estimated at 25tn cubic meters as of 2011. The reserves are expected to last around 160 years at production rates of 2011, according to a report by the Qatar National Bank.
The offshore North Field is the main gas reserve in Qatar. However a new gas field Block 4 North was discovered in March 2013 with estimated 70 million cubic metres of recoverable gas. It is the first gas find in 42 years and has encouraged further discoveries, QNB said.
Over past six years Qatari gas production has seen significant boost, increasing from 170 million cubic meters  a day in 2007 to around 420 million cubic meters in 2012. The splurge was mainly caused by demand for new liquefied natural gas (LNG) and GTL facilities and other industrial projects. Qatar has been the world's largest LNG exporter since 2006, with export volumes hitting 77 million tonnes per year in 2012.
It has also diversified its exporting markets, going beyond traditional Asia markets and reaching out to Europe, the United States and South America. It now supplies its natural gas to more than 23 countries.