Historic Hotel National is up for sale
Published time: 21 Dec, 2011 13:03
Edited time: 21 Dec, 2011 17:52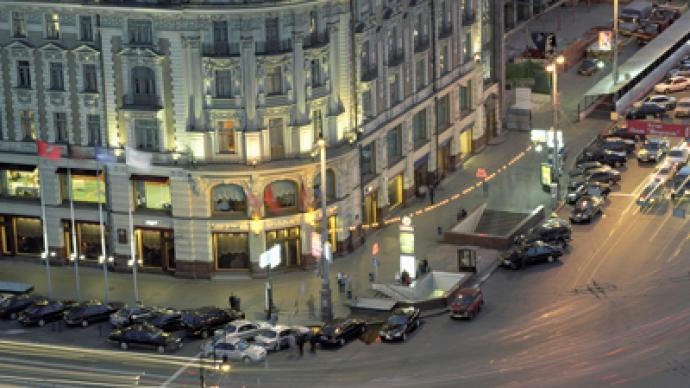 It's not only a luxurious historic hotel overlooking the Kremlin, but one of the most lucrative pieces of real estate to go under hammer in Moscow.
­The starting price for the National Hotel is estimated at about $143 million.However, experts say, it could go much higher when it goes up for auction. The National is a historic building situated in the heart of Moscow. "And that adds about 30-50% to the value", Stanislav Ivashkevich from real estate agents CB Richard Ellis told Vedomosti.

The National has been put up for sale along with the art works inside, which could be worth as much as the building itself, he added.
The hotel opened in 1903. Since then it's hosted lots of famous people including English author H.G. Wells, Russian composer Nikolai Rimsky-Korsakov  as well as Vladimir Lenin.

Since 2009 the National has been part of the Luxury Collection hotel group owned by Starwood Hotels & Resorts.
Rooms at the National start from $350 per night, right up to the most expensive Presidential Suite at more than $ 2000 per night.
According to the estimate of Jones Lang LaSalle Hotels, the National Hotel ranks among the so-called trophy hotels due to its historic location, cultural links and reputation. "Abroad the value of such properties are usually estimated at $1 million per a room", says vice-CEO of Jones Lang LaSalle Hotels Marina Usenko. "The profit margin could be about 1%. But the most important thing for a trophy hotel's buyer is to feel involved with an iconic asset", she added.
There will be only two bidders taking part in the auction for the National according to Vedomosti newspaper. One of them is Mikael Shishkhanov, president of the Russian Binbank the other is unknown.