Moscow budget hotel shortage despite $1 bln investment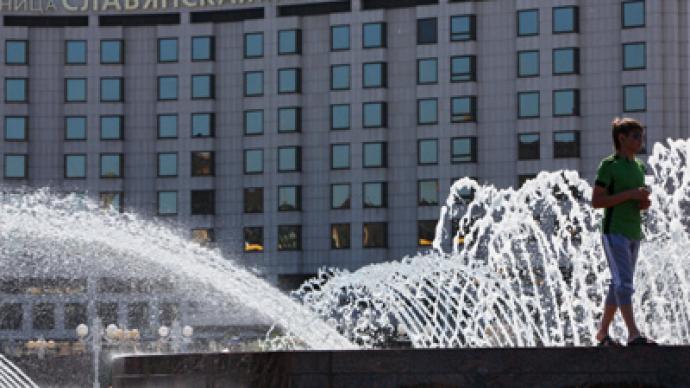 If you're visiting Moscow on a budget, then you'll likely find 'no room at the inn', despite a one billion dollar hotel investment in city hotels.
According to the latest research the city has almost 250 hotels with 37,500 rooms. Twelve and a half thousand are described as luxury or business class in five and four star hotels. Another fifteen and half thousand are mid-range 3-star accommodation. And the rest are in the budget category. But the experts say even though the 3-star rooms make up 42% of the market, it's still not enough since the average price of those rooms has reached $215/day.
According Irina Tyurina from Russia's Union of the Tourism Industry, the problem lies in the prices for land in the capital.
"Whether it's a hotel or an office building – the price for the land it's going to be standing on is still the same. Usually the pay-back period for hotels is around 7 to 10 years, unlike office buildings. It takes longer for cheaper hotels and faster for expensive ones. So to put it simply – building 3-star hotels in Moscow is not profitable".
Several hotel projects planned for the Moscow City business center area have been scrapped. The Federation skyscraper and the Imperia Tower will instead house offices. Experts say, this was caused by the pour level of interest to Moscow City from hotel operators. So the owners of the skyscrapers decided not to risk it and go with offices which are traditionally less risky and have a much shorter pay-back period.
Also, instead of investing in mid-class hotels in Moscow, some international developers prefer using their money to build new hotels in other Russian cities. Ibis has opened a new 3-star hotel in Yaroslavl and a 5-star Kempinsky Grand Hotel has opened in the Krasnodar region on the Black Sea coast. Hilton has also made a deal to take charge of at least two more hotels in St. Petersburg.
There are new hotel projects in Moscow, like the hotel in the Nagatino i-Land technopark project, or two hotels in the Magic World Russia outside Moscow which will include a 5-star hotel with a VIP area and its own aqua park. But these are both top of the range hotels.
So until it becomes more profitable to build mid-class hotels, it's unlikely finding a cheap hotel room in Moscow will become any easier.