Hotel demand tight and building ahead new hotels entry to Moscow market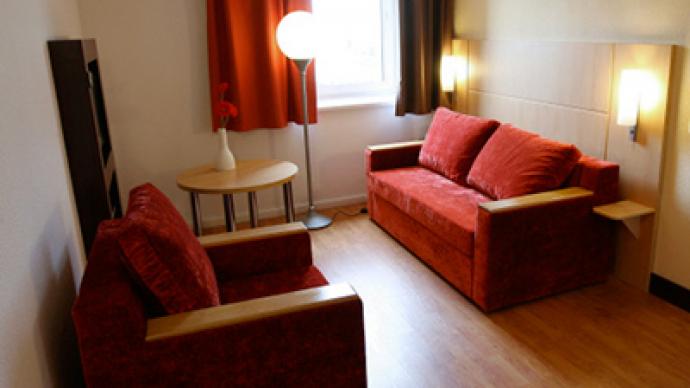 Moscow's hotel demand has rebounded strongly into 2011 with strong demand and limited supply driving prices and underlining the need for further construction across all sectors.
Market analysis of the Moscow and St. Petersburg hotel market by Cushman & Wakefield, for 1Q 2011, showed occupancy rates of 64%, which are expected to push beyond 70% by year end.  Despite this, the two year quarter on quarter dynamic for RevPAR (revenue per average room) remained negative with the RevPAR for 1Q 2011 at 4100 roubles, compared to 5462 for 1Q 2008.
Ivan Kiseev, hotel industry expert from Cushman & Wakefield, says occupancy for Moscow Hotels (quality stock) reached pre-crises level "Because during the slowdown of the world economy every company had to reduce expenses and average business trip bill. We have seen a real outflow of corporate clients in this sector and slow activity of business in the country, where by many planned business trips and conferences were cancelled and businesses opted for multimedia communication or postponement of business trips. However, the hotels remain general frequent expenditures such as rental payments, salaries, maintenance and services. The Moscow and St. Petersburg hotel market is widely represented by worldwide famous hotel chains which cannot afford significant discounts in favour of quality of service reductions or employee reductions." Kiseev noted that the narrow availability and rising demand are the main price drivers, with supply Moscow's weak link."In the 1st quarter 2011 the average tariff was just above $220 per room. The pricing policy depends heavily on infrastructure development, level of demand and market capacity. The dominating positions in terms of RevPAR are kept by top medium level hotel chains such as Marriott Courtyard, Novotel, Holiday Inn, which are hard to compete due to wide network of corporate contracts, good location and recognition. Thesis that Moscow is the most expensive city in terms of room tariffs is a myth. The prices are set according to the level of demand and capacity which is still too little for Moscow."  Deputy Mayor for construction and development of Moscow, Marat Khusnullin said the hotel network in Moscow will continue to grow  "Approximately 180 hotels with an average capacity of 51000 places are expected to be built and opened in Moscow over the next five years. Above all, in 2011 the two office-hotel projects: one on Tverskaya replacing the former Hotel Minsk and another in Olympisky will be finished. And hopefully, we will see the finalization of construction works in hotel Moskva." Elena Lysenkova General Director Hospitality In.Comm, says Moscow hotel industry is just on the way to expansion, and that new hotels coming no line will be in demand."According to the statistical data there are 153 hotels of various formats inside the city bounds. Over the last 4 years the number of hotels grew by 20-25 new hotels.  Today we see new market players who started their construction in early 2007-2008. The development cycle for an average hotel project takes 2 years and in current market situation with economic slowdown it takes 4 years. Moscow is more about business city than about tourism and unfortunately it still lags well developed hotel infrastructure which makes city room prices less attractive and overestimated. The market is presented by budget late Soviet format hotels with low quality and service and top premium and luxury hotel chains. Medium segment has just started to burgeon. However, their pricing policy still lags behind their counterparts in Europe."