December 15 for MICEX start on rouble-yuan trade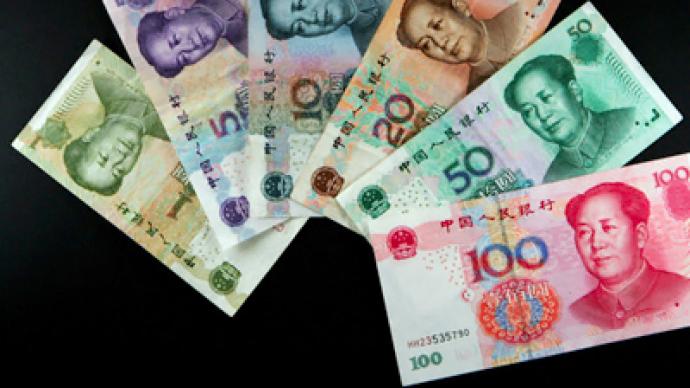 Russia's Moscow Interbank Currency Exchange, or MICEX, will launch rouble-yuan trading on December 15, making it the first stock exchange to launch a rouble-yuan contract trade in the spot market.
The opening trading date was finalized with the Central Bank on Monday, with MICEX Vice President Igor Marich hailing the agreement as a landmark."Yuan is a prospective trading currency and will be traded at other exchanges, but the only fact will be historic – MICEX started trading in yuan."According to Marich, the trading session will last one hour from 10.00 Moscow time, with around 40 Russian, mostly in Siberia and Primorye, and Chinese banks having demonstrated interest in trading the Chinese currency against the rouble.Settlements will be made through a resident bank, a subsidiary of the Chinese bank and banks such as VTB, Vostochny Bank, the Bank of China and China's ICBC will act as market makers, Marich added. He also said that the exchange rate will be set in roubles for each 10 yuan, with the date of valuation planned for the start of trading – December 15.The move will mark another step on Moscow's way to become an international financial centre, Viktor Melnikov, deputy head of the Bank of Russia said, adding that Russia also plans to start trading in national currencies with Vietnam, Turkey, Brazil and Algeria.The vice president of the Bank of China, Gao Yang, said in November 2010 the Shanghai Stock Exchange started trading in yuan-rouble. "We hope that the trading in Russia will be successful as those in China," he said. However, given that the yuan isn't freely convertible, the MICEX will implement only operations which comply with the interests of Russian – Chinese mutual trade, noted Lan Wei Tse, Vice President at Industrial and Commercial Bank of China (ICBC). This means that traders will have to disclose all the information about clients and their trade contracts, which in fact contradicts Russian legislation and will be discussed by the Bank of Russia and the People's Bank of China, the ICBC Vice President explained.