International investors pull out $2bn from emerging markets
Published time: 26 Apr, 2013 18:11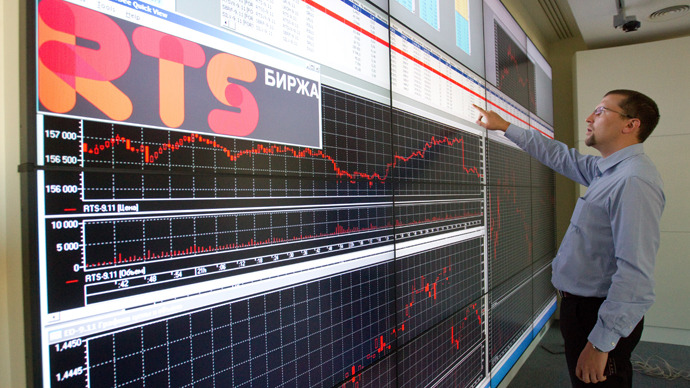 As much as $2 billion of investment has been pulled from the emerging markets in the past week. The number is a record for the past 12 months. Russia-oriented funds lost $310 million.
The numbers are double those of last week, foreign investors with money in emerging markets pulled $0.9 billion, data from Emerging Portfolio Fund Research showed. This result was the highest since May 2012, when funds lost $ 2.25 billion. In total over the three weeks of continuous withdrawal, funds have lost more than $ 3.5 billion.
 
The main cash outflow from Russia has been from traditional funds and amounted to $111 million, while from ETF-funds clients withdrew about $60 million. With all types of funds including the outflow from the Russian market it was $310 million. It comes as investors have been continuously withdrawing money from Russian assets for 10 consecutive weeks.

The numbers are worse than for most of the other BRIC countries. Thus, Brazilian funds lost $114 million, Indian - $50 million and only Chinese funds showed a worse performance and lost $570 million over the past week.

The trend has been in place since the beginning of the year, in total $1.5 billion has been pulled from the Russian funds in four months. This is the second time in past eight years, such a massive outflow has taken place in the first quarters of the year. Only 2007 bears comparison, when funds lost over $ 100 million in the opening months of the year.

However despite increased outflow on the part of foreign investors, the Russian stock market was among the leaders in terms of growth among the emerging markets and developed countries. Since the beginning of the week the RTS index gained 3.2% and the MICEX was up by 2%. The leading Asian markets rallied 1.3-2% and in the US major indices gained 1-2,6%. European indices and the Japanese NIKKEI 225 also showed positive dynamics and they were up 4-4.5%.