French business delegation the first to arrive in sanction-free Iran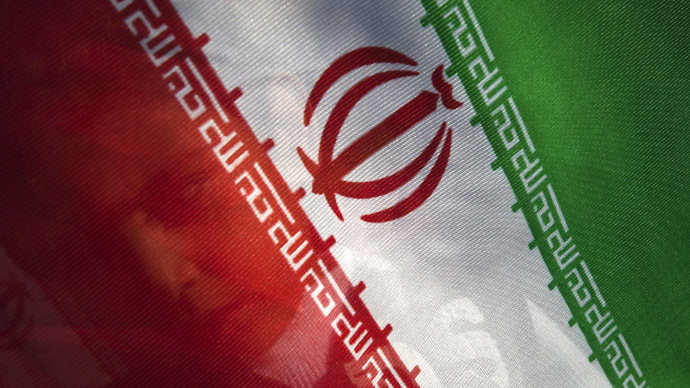 Over 100 French companies have descended on Tehran on Monday to establish business connections. It's a display of booming business interest in Iran after the Geneva talks lifted decade-long economic sanctions.
Practically untapped for a decade because of Western-led sanctions, companies are lining up to enter the 80 million strong consumer market and resource-rich Iran. Newly-elected "moderate" President Hassan Rouhani wants the economy to be among the global top ten within the next 30 years.
"Of course, European companies have to rush and be prepared before American companies come," a western diplomat in Tehran told the Financial Times.
In January, in exchange for giving up enriched uranium production, Western-led sanctions against Iran, which led many foreign companies to pack up their operations or majorly scale-back, were cut.
French representatives from finance, banking, consulting, food industry, law, shipping, insurance, advertising, construction, pharmaceuticals, and the sports industry, arrived on a three-day trip. Oil major Total, automobile company Renault, Orange telecoms, and engineer Alstom are some of the companies looking to be the first to re-enter the Iranian market.
The delegation is being led by Medef, the French employers federation which visited Iran back in December, the Financial Times reports.
"Although the recent nuclear deal only offers limited lifting of sanctions, there is a new dynamic. The possibility of access to a market of 80 million people is very attractive," said a Medef official.
German and Dutch delegations are expected later in February.
Oil and uranium
An end of the oil embargo will mean an increase in oil production and trade in Iran. The Islamic Republic kicked out foreign oil producers in 1979, but is looking to invite giants like Total, Royal Dutch Shell, BP, ExxonMobil, ConocoPhillips, Italy's ENI, and Norway's Statoil to participate in the industry, with further details to be finalized in April.
France, like the US, Russia, China, France, Britain and Germany, strongly opposed Iran's alleged plan to develop a nuclear weapon, and is using the 6-months lifting of sanctions as a gambit to get the country to get rid of half of its enriched uranium stockpile. This was estimated at 196 kilograms by the International Atomic Energy Agency.
As part of the economic thaw, Iranian assets will slowly start to be unfrozen. On February 1, Tehran received its first $550 million installment of a total $4.2 billion in frozen funds. More installments are due to follow in the next 6 months, and the economy is expected to add $15 billion in 2014, the Financial Times reported after the historic detente was inked in January.
You can share this story on social media: