ECB confirms bond-buying to fight crisis
Published time: 6 Sep, 2012 15:31
Edited time: 7 Sep, 2012 04:38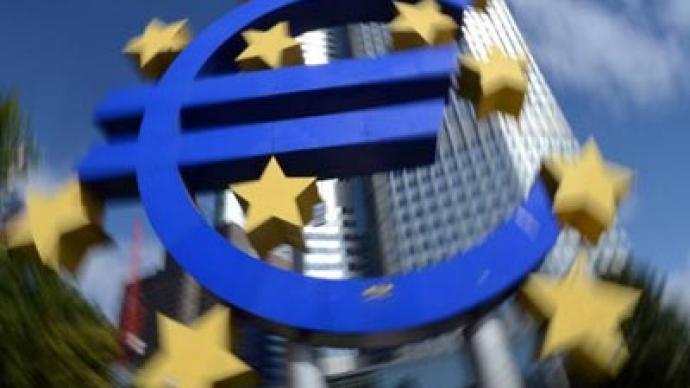 The European Central Bank has approved the much-awaited new bond buying plan to ease the pressure on indebted euro zone countries and lower borrowing costs.
­ECB President Mario Draghi said the vote on Thursday to start buying the bonds of crisis-hit states in unlimited amounts was "almost unanimous" and would be a "fully effective backstop".
He said the new programme, which targets the secondary market, would "safeguard the monetary policy transmission in all countries of the euro zone area".      
The ECB is seeking the involvement of the IMF to monitor the programme. Governments benefitting from bond-buying will also have to be attached to a programme with one of the eurozone bailout funds.
Draghi said the ECB would stop buying a country's bonds if it doesn't comply with the bailout programme. The ECB said it would buy bonds with a residual maturity of one to three years.
The ECB's bond-buying programme would be "sterilised", implying that the central bank will not increase the money supply that results from buying bonds, but it will take the same amount of money out from other parts of the system.
The plan to buy bonds had been fiercely opposed by the German Bundesbank. German central bank chief Jens Weidmann has been deeply critical of the programme, saying that it is similar to printing money in order to pay off a country's debt, which is forbidden by the ECB's mandate.
He has also been concerned the measures will fuel inflation, and ease the pressure on overspending governments as they try to rein in their finances.
The ECB also warned of a gloomier economic outlook for the euro zone. It now expects its economy to contract by 0.4% in 2012 and grow by 0.5% in 2013, while inflation rises to 2.6%.
­Economist Jacques Sapir does not expect the ECB's plan will work more than three-four months. "It didn't address the main crisis of the eurozone. The main crisis is not the crisis of the debt, it's competitiveness crisis and the collapse of growth we have in a lot of  eurozone countries," he told RT.
Sapir argues that European leaders are confusing saving the euro with protecting jobs, a move that will eventually lead to huge unemployment rates across the eurozone