April Fool? CEO of Russia's Facebook withdraws resignation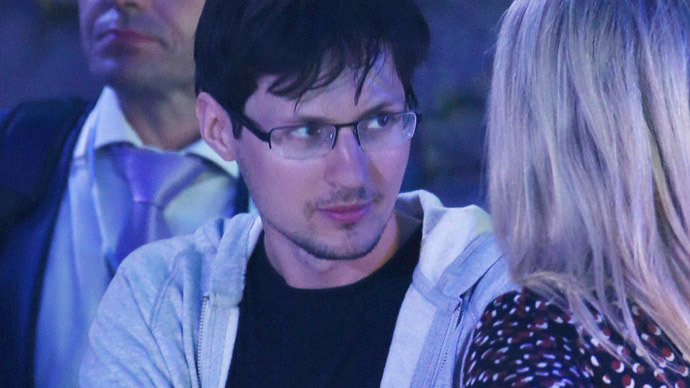 The founder of VKontakte, Russian biggest social network, Pavel Durov has withdrawn his resignation as the company's CEO, after saying he was leaving on April 1. Posting his resignation on April Fools' day was a hint it wasn't final, Durov said.
"Since it came to my knowledge that my resignation at this moment can create unnecessary risks for our company, I intend to remain and serve as the CEO," Forbes cites Durov's letter to the board.
On Thursday Durov said he was pleased with his April Fools' joke as everybody believed he was resigning.
"During the last days I learnt a lot of things could happen to VKontakte after my resignation. And I saw clearly that my resignation at this difficult moment would be a treachery of all that we've protected for the last 7 years. It would have been very easy and very destructive," Pavel Durov said on his VKontakte page.
"With the date I've chosen I tried to hint that the decision on leaving wasn't final, and it was necessary for data collection. I am not going to leave and I'm remaining the chief executive of VKontakte."
On April 1 Durov said he was resigning, saying it was becoming more difficult "to defend those principles which were once part of the basis of our social network."
In January Pavel Durov sold his 12 percent stake in the social network. This was followed by rumours he was going to leave his post as chief executive.
Earlier it was reported that among the applicants for Durov's job were the vice-president of VKontakte Dmitry Sergeyev, the previous president of the Kommersant Publishing House, and the director of investor relations Boris Dobrodeyev who is the son of the head of VGTRK, which provides consulting services to USM Holdings run by billionaire Alisher Usmanov.