Cyber Monday to raise $1.5bn, expect to pass Black Friday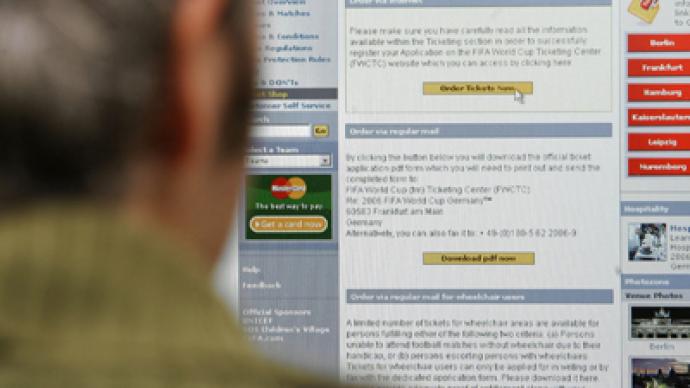 Cyber Monday - the most important shopping day of the year for online retailers in the US - is expected to bring up to $1.5bn in sales – rivaling traditional shopping rally on Black Friday.
Spending on Cyber Monday – the Monday after Thanksgiving – is expected to increase by 20% this year, exceed the $1.25 billion reached in 2011, according to data released from ComScore Inc. It says Cyber Monday online sales have more than doubled in the past five years."With Thanksgiving now behind us and most consumers returning to work tomorrow [Monday], we can look forward with anticipation to Cyber Monday, which according to norms we've observed over the past three years should be the heaviest online shopping day of the season with sales approaching $1.5 billion or even higher," Gian Fulgoni, ComScore chairman, said in a statement. The group's report showed that online sales for Black Friday reached $1.04 billion for the first time from $816 million seen on Black Friday in 2011. Thanksgiving Day online sales grew 32% from a year earlier, to $633 million. Total spending over the four-day holidays topped a record $59.1 billion, increasing by 13% from $52.4bn last year, according to the National Retail Federation.However, sales on Black Friday dropped to $11.2 billion at retail stores across the US, down 1.8% from last year's total, according to the report from retail technology company ShopperTrak. Growing popularity of online shopping as well as the early start of Black Friday sales – most of them began on Thanksgiving evening – cut the sales, experts say.Meanwhile, a group of Wal-Mart workers staged a strike in Black Friday at 26 locations, but it didn't affect sales."With Black Friday online sales up 26% and surpassing $1 billion for the first time, coupled with early reports indicating that Black Friday sales in retail stores were down 1.8%, we can now confidently call it a multi-channel-marketing phenomenon," said Fulgoni. He explained that with the development of e-commerce more shoppers hit online stores to avoid heavy crowds.According to ComScore's survey, Amazon.com was the most visited retailer on Black Friday, followed by Wal-Mart, Best Buy, Target and Apple stores. Demand for digital books, audio and video content jumped by 29% over the prior year, while toy sales posted a 27% rise. Meanwhile, apparel & accessories was a top category for online spending on that day.The NRF said that a record 247 million Americans shopped in stores and online during the four-day holiday weekend, 9% more than a year ago. Within that number about 35 million customers shopped online. NRF expects nearly 123 million consumers to shop on Cyber Monday.
You can share this story on social media: