Canadian mining company to pay for services in bitcoins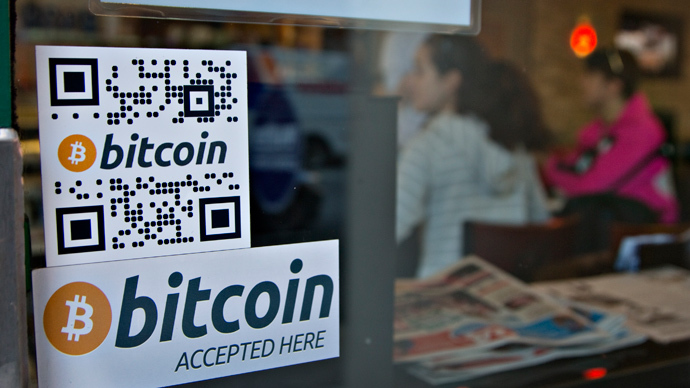 A Canadian mining company is set to pay a contractor in bitcoins for tungsten exploration work in Canada's western province of British Columbia. The two companies chose bitcoin amid expectations that the crypto-currency's value will continue to surge.
Alix Resources Corp. gave its approval to pay Ridge Resources Ltd. in bitcoins for work rendered. According to the agreement, Ridge Resources will provide a quote in Canadian dollars, which will then be converted into bitcoins.
"We are a mining exploration company so yes, this is a bit different," Alix Resources Chief Executive Officer Michael England told Bloomberg. "There's a lot of expectations that bitcoins are going higher, so why not start accumulating?" 
Alix Resources is also working together with a software vendor to operate a bitcoin exchange. If the venture is successful, the mining company may be converting its operations to bitcoins entirely, England added. "We want to take advantage of this niche, this explosive sector," he said.
Bitcoins have been growing in popularity in Canada. The world's first bitcoin ATM opened at the end of October in British Columbia, dispensing hard money in exchange for bitcoins through a palm-scan security system.
The automated teller is set up in downtown Vancouver at Waves Coffee House, making it the first of five ATMs bought by Canadian firm Bitcoiniacs from Nevada-based producer Robocoin.
The four other ATMs are set to be rolled out in Toronto, Montreal, Calgary, or Ottawa in December. 
Bitcoin is an internet-based currency designed to exist without any centralized regulatory authority. New bitcoins are generated by spending computer processing time to conduct complex calculations, and the process is limited by a maximum of about 21 million bitcoins that can exist.
In March, a Canadian man put his house up for sale in exchange for bitcoins on the website For Sale By Owner.
The value of bitcoins has jumped this year. On Tuesday, the digital currency opened at US$343.63 and traded as high as $357 at the online exchange BitStamp. There are currently around 11,925,700 bitcoins in circulation. 
Last month, the theft of 4,100 bitcoins from an Australian bank put a dent in the currency's reserves. The bitcoins, which were stolen on October 26 when the bank was hacked, were valued at $1.3 million.
You can share this story on social media: