Canadian house first on sale for Bitcoin currency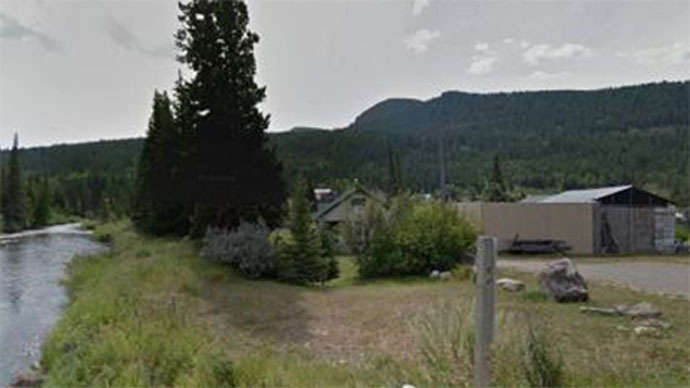 A Canadian man is selling his house in exchange for Bitcoins – the world's alternative decentralized digital currency that is gaining popularity with more and more people, trying to keep their deposits safe as they lose trust in real currency.
Twenty-two-year-old Taylor More is the first to list his two-bedroom bungalow in Alberta on the website For Sale By Owner in exchange for the hard-to-trace digital Bitcoins - 5,362 of them (US$395,000).
"My home is being traded for Bitcoins!" reads More's listing. "Properties like this rarely come on the market and this one's priced to sell in one of the most sought-after recreation areas of the Rockies."
The current exchange rate of one Bitcoin is US$73.
"I have a few projects that I am working on that involve Bitcoin and they happen to be a pretty hard thing to get your hands on right now if you want to get them in large quantities," More told CBC. "So I figure the best way to get them is to try to sell our property."
Bitcoin is an experimental, decentralized digital currency first introduced in 2009, which allows instant payments to anyone, anywhere in the world. Bitcoins do not physically exist and are not issued by a central bank. 
"Because it has no central authority no one can freeze accounts. So people are seeing the beauty of it, especially considering what is going on in Cyprus with everyone's bank accounts being frozen. This is a way to keep your savings safe," argues More.
The currency has been growing in popularity because of its privacy and the ease of peer-to-peer payments. Bloomberg valued the "alternative world currency" at over US$600 million.
"You basically have an e-wallet and every wallet has its own ID number and that is how you are recognized in a Bitcoin world," added More.
There are various services that accept Bitcoin as payment, including an online Bitcoin store, which sells everything from electronics to beauty products and sports goods. Another Pizzaforcoins.com website accepts food orders in exchange for the online currency. An office space rental company in Toronto, Canada, allows people to rent rooms using Bitcoins. There are some hotels that also accept the digital money as payment.
There was even a first dollar-converting Bitcoin ATM developed in early 2013.
More has not received any offers on his house so far.
You can share this story on social media: