Secretive Internet currency's server hacked; money stolen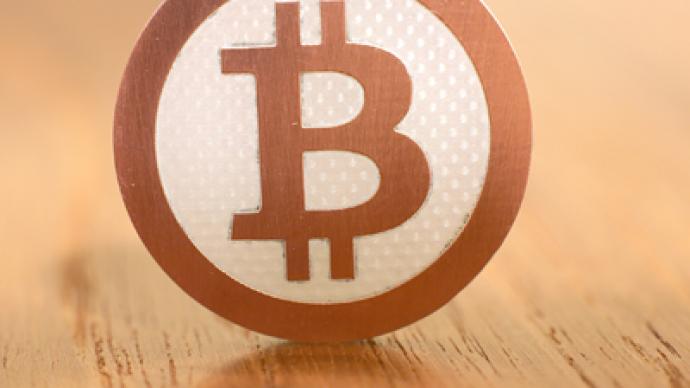 Upwards of $90,000 worth of Bitcoins have been stolen from an exchange service website this week, marking the second time in nearly two months that the cyber-currency has been compromised due to a security breach.
The administrators of Bitcoinica, a website that allows Bitcoin holders to trade in their e-currency for a value in US dollars, say that an attacker infiltrated their servers on May 11 and depleted the company's online wallet of 18,547 virtual currency coins — worth roughly $87,000 USD. As a result, the website has suspended their transaction service while they open up an investigation to try to identify who broke into their servers and how the breach was accomplished.Upon noticing a series of unusual transactions, the website's owners say they shut down their servers and locked down accounts as a precaution, but assured its users that their "trading and financial data is safe (as far as I know), apart from the Bitcoin loss." In an address added to the main page of Bitcoinica.com later on, however, the administrators note that other information stored on their database was "most likely compromised," but add that only currency owned by the site itself was stolen and that the money of most of its users was presumably safe because personal user information is encrypted separately from the actual currency."We will have more to say soon about the circumstances surrounding this attack and what we will do to handle it," continues the site.According to the website Blockchain.info, there are roughly 9 million Bitcoins currently in circulation. The crypto-currency Bitcoin was revealed in 2009 by an anonymous programmer and has been used in online transactions since, particularly in incidents where consumers and retailers are more likely to favor anonymity in their online purchases across international borders. Bitcoins are created through a predetermined computer algorithm, and fluctuates in value just like traditional currency.Although Bitcoins have become increasingly popular because they can be used to purchase goods and services when other currency is not feasible, some skeptics have condemned the system for poor security practices. Only ten weeks before the latest breach, hackers infiltrated the e-wallets of Bitcoin customers hosted on cloud-hosting provider Linode and managed to apprehend over 46,703 BTC (almost $228,845 USD worth)"It certainly needs to work on its security," DVICE writer Evan Dashevsky explained last year when discussing the currency.Others have come out to attack the currency, but not because of security concerns. Earlier this month internal documents from the US Federal Bureau of Investigation were leaked in which FBI authorities express concern over Bitcoins because of the difficulty to track down its users."If Bitcoin stabilizes and grows in popularity, it will become an increasingly useful tool for various illegal activities beyond the cyber realm," the FBI warns in the report. "Bitcoin might logically attract money launderers, human traffickers, terrorists, and other criminals who avoid traditional financial systems by using the Internet to conduct global monetary transfers."Other users of Bitcoin, of course, are hacktivists who ask for donations on the Web and law-abiding Internet users who are weary of the current international economy.The FBI estimates that the amount of Bitcoins in circulation put the worth of the currency's economy at around $44 million.
You can share this story on social media: