Boom Bust asks what's the deal with US-China trade deal as Dow sinks 800 points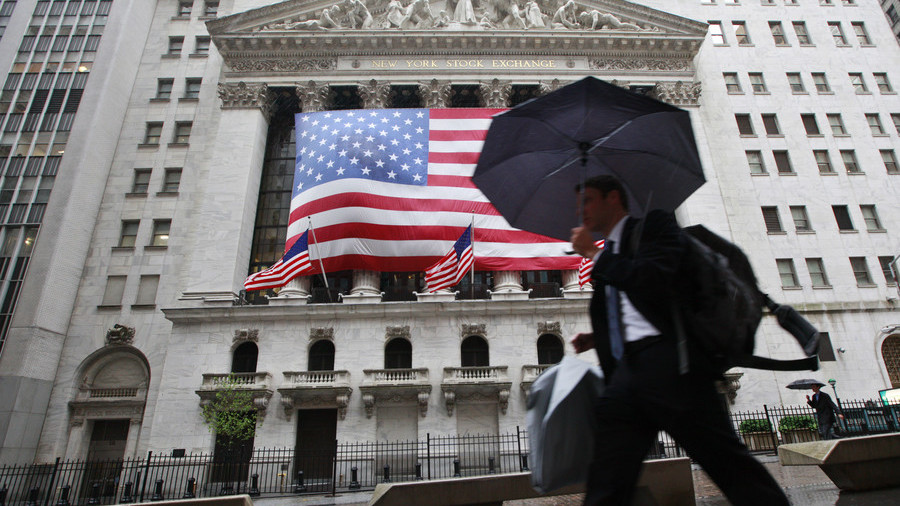 The US stock market crashed on Tuesday amid confusion over Trump-promised concessions by Beijing in the US-China trade conflict. RT's Boom Bust talks to a market expert to find out what is happening.
Tuesday has marked the worst day in almost two months for the Dow Jones index as it dropped 799 points, or 3.1%, to close at 25,027. At the same time, other major US indices, the S&P 500 tumbled 3.2%, while the tech-heavy Nasdaq faced a 3.8% collapse.
The dramatic fall in stock prices is not coming out of nowhere, expert Melissa Armo explained to RT's Boom Bust. Among the many reasons behind the selloff were US President Trump's empty promises on Chinese concessions in the ongoing trade war. That was the last straw to wipe out investors' enthusiasm, according to Armo.
Trump posted a barrage of tweets on the trade agreement with Beijing after meeting with his Chinese counterpart Xi Jinping in Argentina, but not much has come from the Chinese side. This raised fear in the markets that there's no substance behind the president's enthusiasm, the expert points out.
READ MORE: 'I am a tariff man': Trump warns China against raiding 'great wealth' of US as trade talks start
"The market is very volatile and I think we're going to see increased volatility in the market in 2019," the analyst warned. She said that the last two trading days were a perfect example for it, as they saw much "big buying" followed by "all of sudden" selling.
"The market is affected greatly by what is happening with this world event with the tariffs and what happened in that [Trump-Xi] summit [is] not an agreement per se, but a hold on the increased tariffs," Armo said. She explained that at first investors looked at the meeting as positive but as soon as they realized there was no real deal, they sold off.
For more stories on economy & finance visit RT's business section