'I am a tariff man': Trump warns China against raiding 'great wealth' of US as trade talks start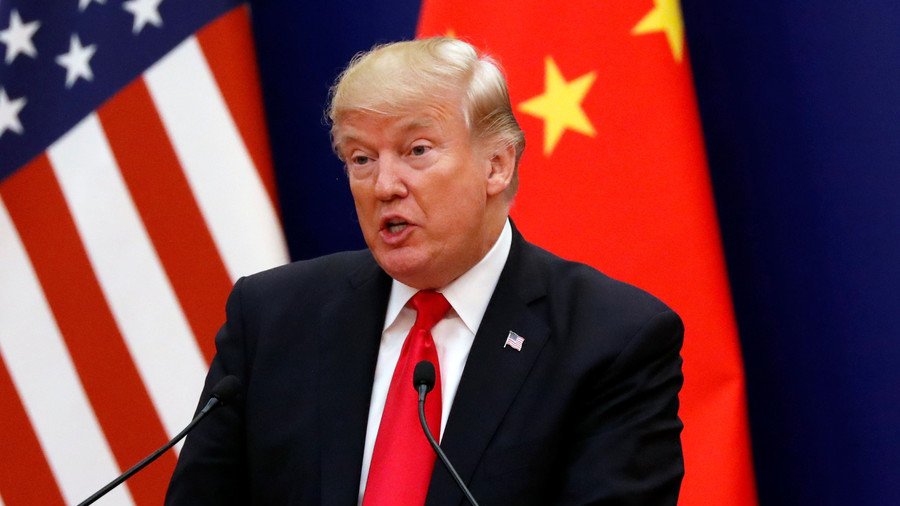 President Trump took to twitter to celebrate the start of trade talks between the US and China, but warned he would not hesitate to impose levies if talks fail, as "I'm a tariff man."
....I am a Tariff Man. When people or countries come in to raid the great wealth of our Nation, I want them to pay for the privilege of doing so. It will always be the best way to max out our economic power. We are right now taking in $billions in Tariffs. MAKE AMERICA RICH AGAIN

— Donald J. Trump (@realDonaldTrump) December 4, 2018
"President Xi and I want this deal to happen, and it probably will. But if not remember, I am a Tariff Man," he tweeted on Tuesday. "When people or countries come in to raid the great wealth of our Nation, I want them to pay for the privilege of doing so. It will always be the best way to max out our economic power."
In a series of tweets, Trump celebrated the opening of negotiations between China and the US. Both countries had been locked into a trade war for much of the year, until Trump and Chinese President Xi Jinping agreed over the weekend to suspend new tariffs and re-enter talks. The US said that China will purchase a "very substantial" amount of US products to ease the trade imbalance, and would clamp down on the export of deadly synthetic opioid fentanyl to the US.
Unless extended, negotiations will now continue for three months from the date of Trump and Xi's dinner at the G20 summit in Argentina on Saturday.
In dealing with China so far, Trump has lived up to his self-ascribed reputation as a "tariff man." The Trump administration has thus far applied tariffs to $253 billion worth of Chinese goods, and has threatened to apply 25 percent tariffs to another $267 billion worth of Chinese merchandise if this round of talks are unsuccessful. If talks fail, the tariff rate on $200 billion of the original $253 billion worth of goods will be hiked from 10 percent to 25 percent.
China responded to earlier US tariffs with retaliatory levies of its own, targeting $110 billion worth of US products, including soybeans and other agricultural products. Targeting soybeans was widely seen as a direct attack on Trump's supporters, as the US' top soybean farming states voted for Trump in 2016.
As such, Trump was keen to reassure US farmers that the negotiations with China would benefit them.
Farmers will be a a very BIG and FAST beneficiary of our deal with China. They intend to start purchasing agricultural product immediately. We make the finest and cleanest product in the World, and that is what China wants. Farmers, I LOVE YOU!

— Donald J. Trump (@realDonaldTrump) December 3, 2018
Like this story? Share it with a friend!
You can share this story on social media: