Russia-China trade to reach record $100bn by year-end as ties grow in all sectors – Putin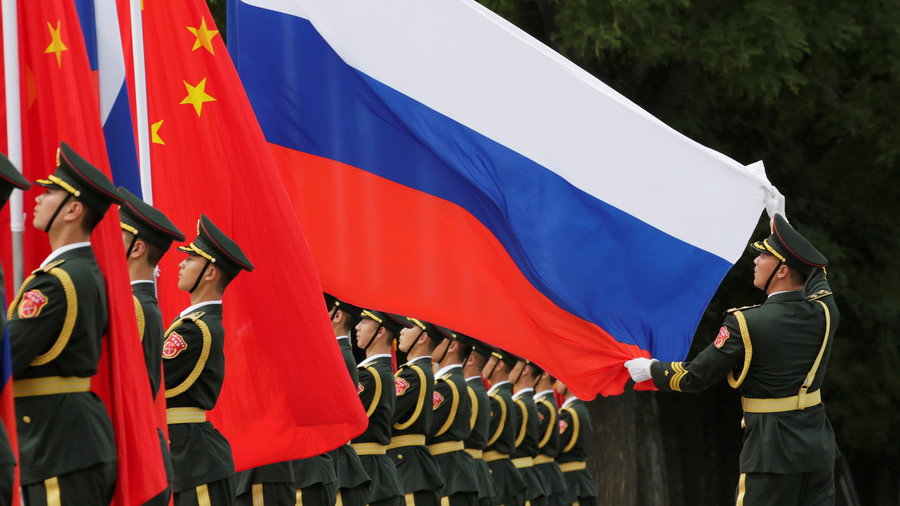 Trade between Moscow and Beijing has grown 31 percent this year and is projected to reach the $100 billion target, said Russian President Vladimir Putin during a meeting with China's President Xi Jinping in Beijing.
Energy is the key sector of cooperation between the two countries, according to Putin. "Russia remains the largest supplier of fuel to the Chinese market. Last year, we supplied more than 50 million tons of oil. By April, this number increased by another 26 percent," said the Russian president.
Work on the construction of the Eastern Route pipeline from Russia to China is on schedule, and companies from both countries are participating at Russia's $27 billion LNG plant in Yamal, Putin added.
The countries are also building ties in the nuclear energy sector. "Russia and China have just signed an agreement on the construction of another two units and the Tianwan nuclear power plant in China by Rosatom. Russia will also build a brand-new nuclear power site in China," he said.
Putin emphasized the benefits for China of Russian know-how in a demo fast-neutron reactor to be built in the country. Fast neutron reactors can reduce the total radio toxicity of nuclear waste, and dramatically reduce the waste's lifetime. "We don't have this type of cooperation with any other country. We are talking about sensitive and unique technologies developed by Russian scientists," Putin added.
Chinese President Xi Jinping noted the growing trade and development ties between Russia and China and that a number of contracts have been signed during Putin's visit. "China is Russia's largest trading partner. We facilitate projects in investments, energy, transportation infrastructure, aerospace and aircraft manufacturing," said the Chinese president.
The countries are working together on One Belt, One Road initiative, said Xi. They have also achieved tangible results in cooperation within the Russia-led Eurasian Economic Union, which has signed several agreements with China, he added.
The two leaders said Moscow and Beijing are also focusing on cooperation in infrastructure. The countries are interested in developing Russia's Northern Sea Route, as well as the Trans-Siberian and Baikal-Amur railways.
For more stories on economy & finance visit RT's business section
You can share this story on social media: