Anti-Russia sanctions won't spook Chinese investors – Beijing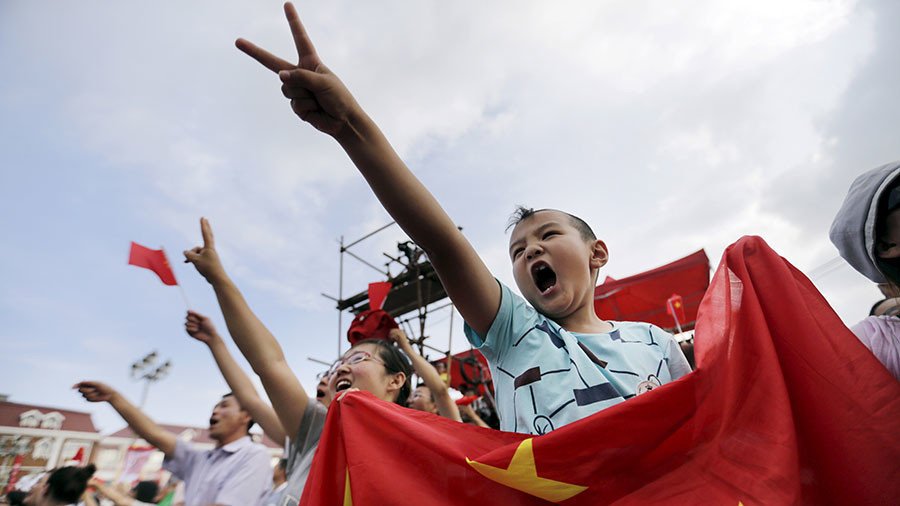 Washington's latest economic penalties against Moscow will not have any impact on Chinese investments in Russia as Beijing plans to back bilateral cooperation in trade, the Chinese Ministry of Commerce (MOC) has said.
"Over the years, the US has repeatedly unilaterally imposed sanctions against other states. The Chinese side is firmly against this," a senior MOC official Liu Xuesong told journalists.
"Now the relations between Russia and China are developing very successfully, the cooperation in trade and investment will not be affected by the external factors. The interest of Chinese investors in Russia will not diminish," he added.
Liu, who serves as deputy director general of Eurasia affairs, pledged to support Chinese corporations willing to invest in Russian projects. Beijing will continue to back cooperation with Russia's agencies and boost the efficiency of trade, as well as to aid in creating a new industry, including e-commerce, according to Liu.
"Our Ministry of Commerce will keep on supporting the investment of Chinese enterprises in Russia in order to make a greater contribution to the development of bilateral trade and economic relations," he said.
"In 2017, foreign direct investment in Russia grew by 72 percent to $2.2 billion. The parties also sealed deals worth of $7.75 billion. When it comes to investments, Russia is number one among the participants of the Belt and Road Initiative," Liu said.
The official expects trade between China and Russia to grow up to $100 billion as soon as this year, with the figure to double by 2020. "Over the past eight years China has been Russia's largest trade partner," he said. "Trade volume increased by 30 percent just in the first quarter of the current year."
In April, the US Treasury Department introduced new penalties against Russian companies and individuals after accusing Moscow of meddling in presidential elections and "a range of malign activity around the globe." The latest list includes Russian government officials and lawmakers, as well as major business owners along with private or state-owned entities under their control.
Russia's parliament is planning to adopt a bill of counter-measures to US and European Union penalties later this month. The proposed law, which will reportedly counter damage to Russian citizens and the national economy, may include criminal penalties for complying with foreign sanctions in Russia.
Fair Russia, one of the parliamentary parties has proposed a law aiming to ban using cash reserves from Russia's sovereign wealth fund to buy US Treasury Bills.
For more stories on economy & finance visit RT's business section
You can share this story on social media: