Germany's loss is China's gain on Russian market thanks to new US sanctions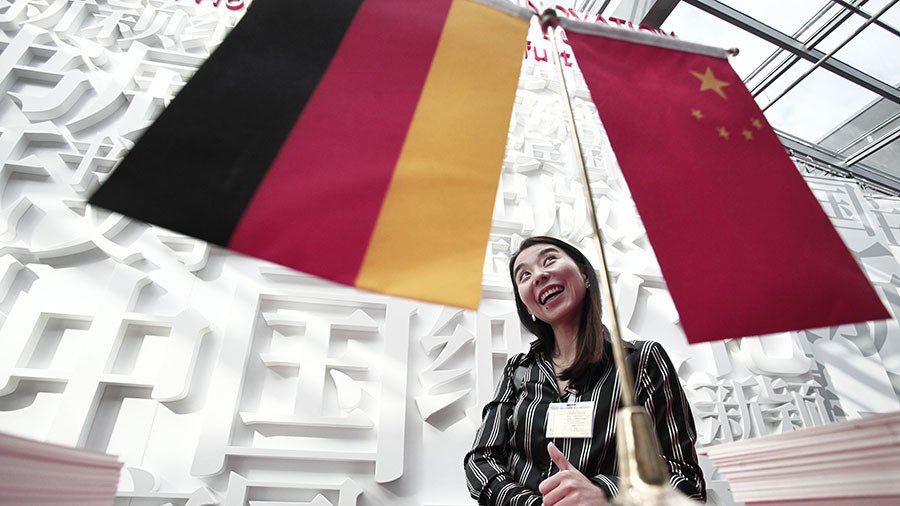 Washington's latest round of sanctions targeting Russian business will cost the German economy billions of euros, according to estimates revealed by the Russian-German Foreign Trade Chamber (AHK).
"The recent sanctions of the US against Russia may cost the German economy billions of euros in years to come," the report said. "The German economy is facing losses of more than €100 million ($123 million) in the short term. The growing administrative costs due to additional inspections are an additional obstacle for German business."
According to the body's analysts, German companies working in Russia have close partnership relations with companies and individuals included in the latest US sanction list. They say that Russian automotive conglomerate GAZ Group, metallurgic and energy group Renova, global aluminum major RUSAL, as well as Gazprom CEO Aleksey Miller, are key figures in German business deals in Russia.
The new wave of penalties highlights that Ukrainian and Syrian issues should be resolved as soon as possible, according to Chairman of the AHK board Matthias Shepp, as quoted by Sputnik. Shepp warned that continued problems for Western firms in Russia will lead to others stepping in.
"If German and American companies face hurdles while working in Russia, Asian businesses, especially Chinese firms, will gradually fill the vacant niche," said Schepp. "It is not currently clear what impact the closer cooperation between the 'Russian bear' and the 'Chinese dragon' in the long term may have on Western interests."
On Friday, the US introduced new penalties against Russia, which Washington accuses of "a range of malign activity around the globe." The new sanctions target 24 Russian individuals and 14 major entities in different sectors of the economy. The decision triggered a sell-off of Russian assets and a sharp depreciation of the ruble.
For more stories on economy & finance visit RT's business section
You can share this story on social media: