US stocks tumble as Trump starts trade brawl against the world
Published time: 31 May, 2018 16:07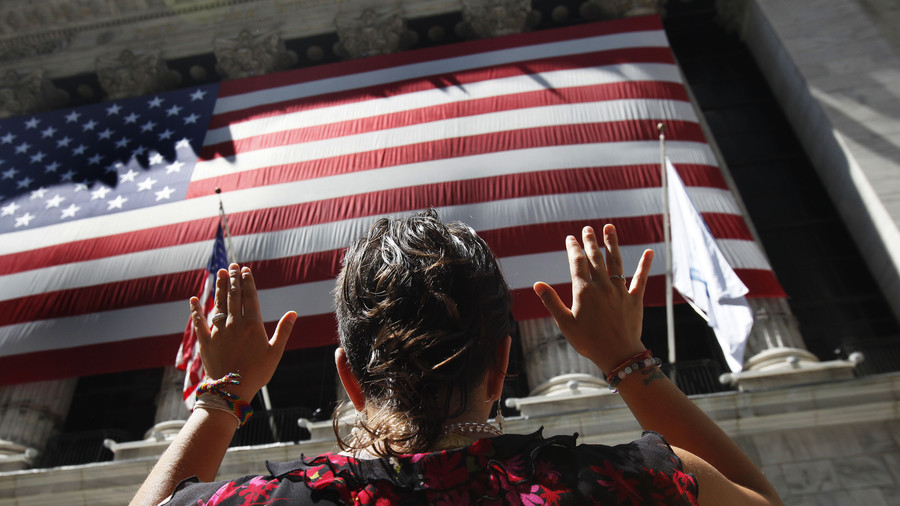 American stock markets reacted negatively after the United States imposed tariffs on steel and aluminum imports from Canada, Mexico and the European Union.
The Dow Jones Industrial Average dipped over one percent, S&P500 dropped 0.54 percent, while the Nasdaq was 0.16 percent in the red. The sell-off was triggered by the announcement from US Commerce Secretary Wilbur Ross, who said a 25 percent tariff on steel imports and a 10 percent tariff on aluminum imports from its long-time allies would go into effect at midnight.
Shares of American steel companies Steel Dynamics, AK Steel and US Steel gained between 3.4 percent and 7.4 percent and aluminum producer Alcoa surged 3.4 percent. Boeing and Caterpillar were losing 1.1 and 1.2 percent, respectively.
Fears of a trade war between the US and its allies are buoyed by the fact that US President Donald Trump is also seeking to levy German car makers; the tariffs would be similar to those on steel and aluminum.
"This is another negotiation tactic on the US side because there are other negotiations going on. The US wants to use tariffs as a bargaining tool for other negotiations. I think, it's very important to have a long term view and not to over trade in this kind of environment," said Zhiwei Ren, managing director and portfolio manager, Penn Mutual Asset Management, as quoted by Reuters.
For more stories on economy & finance visit RT's business section