Russia & other countries can demand $3.5bn in compensation from US over tariffs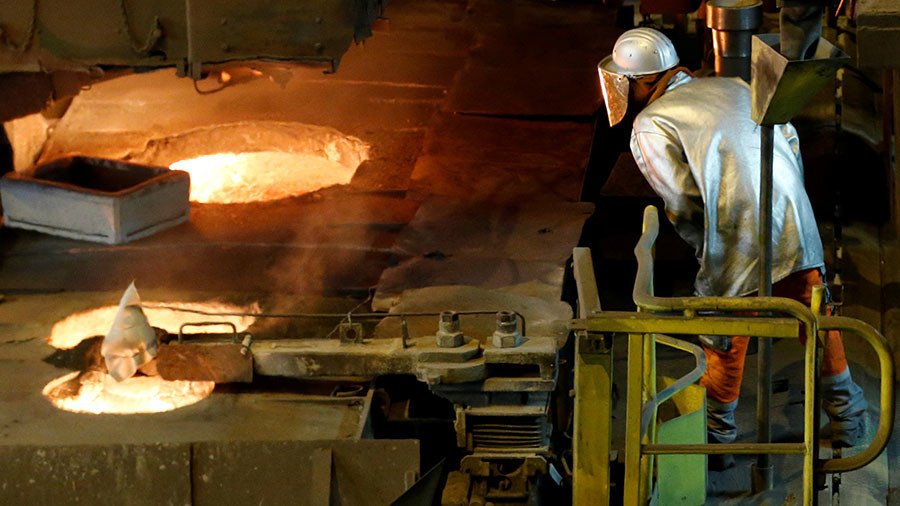 Turkey, Japan and Russia have calculated how much US tariffs would add to the cost of steel and aluminum exports to America, and submitted their claims to the World Trade Organization.
The countries followed similar moves by the European Union, India and China. Russia estimated that it would lose $538 million because of the US tariffs, which President Donald Trump imposed in March. Japan reported $440 million, while Turkey added a further $267 million.
Earlier, China, the EU and India estimated their losses at $612 million, $1.6 billion and $165 million respectively. The countries that have turned to the WTO say the tariffs – 25 percent on steel and 10 percent on aluminium – cannot be explained by the US security concerns, the issue on which Washington is basing its actions.
Under WTO rules, if any country seeks to cut its imports, thus protecting local producers, it should compensate its trade partners with a net increase in imports of other goods. Washington has refused to do so. Japan and Russia have not provided the details on retaliation, but Turkey has said it would target 22 American goods, ranging from nuts, rice and tobacco to cars and steel products.
For more stories on economy & finance visit RT's business section
You can share this story on social media: