Russia-China trade to continue booming while US faces risk of recession - expert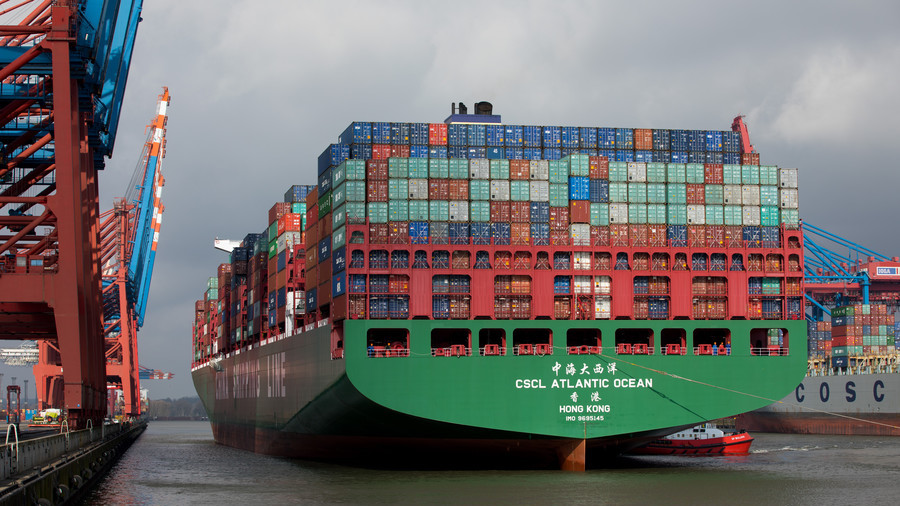 Bilateral trade between Russia and China has grown steadily and the positive trend will continue, Xu Sitao, chief economist with Deloitte China, told RT at the St. Petersburg International Economic Forum (SPIEF 2018).
Xu said China has become the largest export market for Russia since 2017, accounting for roughly 12-13 percent of Russian exports.
Despite Western sanctions, the Russian economy has so far proven to be resilient, Xu Sitao said, also noting the strong rebound of oil prices.
"As I said earlier, Russia and China are very complementary. China is moving away from dirty energy coal, so I do expect further collaboration between our countries, I'm quite optimistic."
The economist also said a trade war between China and the US would result in a lose-lose situation, which means policy makers on both sides are likely to be rational. That's what we have seen in the past two weeks, he said, adding "I think trade tensions between China and the US are unlikely to go away."
"Really, for just one reason, the US economy is right now facing the risk of overheating. And at the same time, the fiscal policy with the tax cut could actually result in larger trade deficit between the US and China."
Xu explained that if China has to buy more agricultural products and energy from the US in the next two years due to pressure from the Trump administration, "we could actually see reduced purchase from European countries from China."
That could actually prompt the EU to adopt an even more independent policy towards China, he added.
When asked about his short-term economic forecast, the economist said: "I think China is very much on track, and the Russian economy is on the mend.The US economy actually isn't strong… By 2020, we could see a risk of recession in the United States."
For more stories on economy & finance visit RT's business section
You can share this story on social media: