Apple co-founder Steve Wozniak quits Facebook over data collection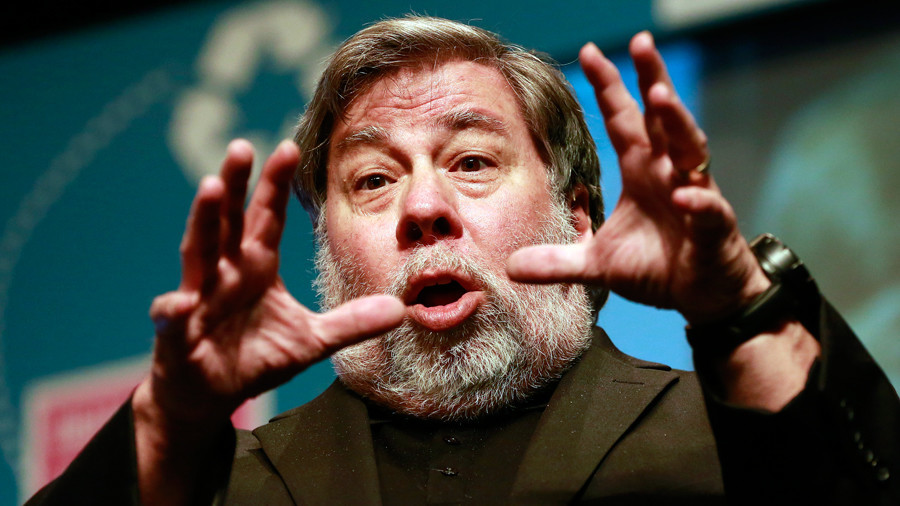 Tech guru Steve Wozniak said he has deleted his Facebook account because of the social network's exploitation of people's personal data.
"Users provide every detail of their life to Facebook and... Facebook makes a lot of advertising money off this," Wozniak said in an email to USA Today. "The profits are all based on the user's info, but the users get none of the profits back."
Wozniak, who co-founded Apple with Steve Jobs, said he'd rather pay for the service than have his personal information exploited for advertising. He praised Apple for respecting people's privacy.
"Apple makes its money off of good products, not off of you," Wozniak said. "As they say, with Facebook, you are the product."
Earlier, another Silicon Valley leader, Elon Musk, deleted the Facebook pages of two of his companies, Tesla and SpaceX.
Facebook has recently come under fire over its handling of user data. The company was hit by the Cambridge Analytica scandal, with the personal information of 87 million Facebook users reportedly accessed by the political consulting firm without the individuals' consent.
Last month, Apple CEO Tim Cook said Facebook should have fixed the problem before reaching this point. "I think the best regulation is no regulation, is self-regulation," he said. "However, I think we're beyond that here."
Cook has pointed out the distinction between Apple's business model of selling products to customers for a profit, and that of internet platforms that are "gobbling up everything they can learn about you and trying to monetize it."
Facebook chief Mark Zuckerberg, who is due to appear before a congressional panel on April 11, has characterized Cook's criticism as "extremely glib."
"At Facebook, we are squarely in the camp of the companies that work hard to charge you less and provide a free service that everyone can use," Zuckerberg responded.
Facebook's chief operating officer, Sheryl Sandberg, on Saturday told NBC News that if users aren't comfortable with their data being shared with advertisers, they would have to pay to use the platform.
For more stories on economy & finance visit RT's business section