Facebook & Google becoming too big, could be broken up – Macron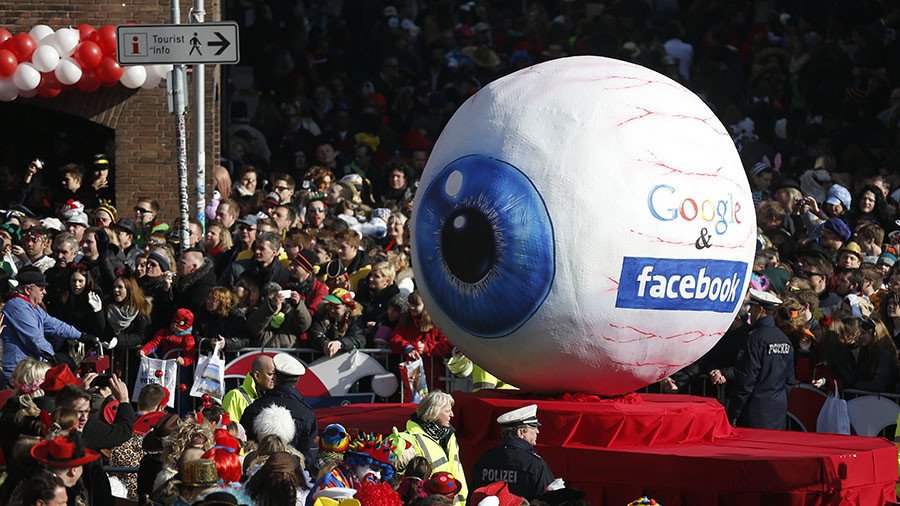 French President Emmanuel Macron has suggested internet giants Facebook and Google could be forced to pay for the "disruption" they cause in society and submit to French or European privacy regulations.
In an interview with Wired magazine, the French leader warned the tech firms are becoming too big to be governed and could face being dismantled.
According to Macron, Google and Facebook are welcome in France, as the companies have brought jobs and were "part of our ecosystem."
He warned, however, that "they have a very classical issue in a monopoly situation; they are huge players. At a point of time – but I think it will be a US problem, not a European problem – at a point of time, your government, your people, may say, 'Wake up. They are too big.'
"Not just too big to fail, but too big to be governed. Which is brand new. So at this point, you may choose to dismantle. That's what happened at the very beginning of the oil sector when you had these big giants. That's a competition issue."
Facebook chief executive Mark Zuckerberg said recently he was open to governments regulating tech companies. "[The] question isn't 'Should there be regulation or shouldn't there be?' – it's 'How do you do it?'" said Zuckerberg.
The French president hinted that the online giants might be forced to put more money towards compensation for disrupting traditional economic sectors.
"We have to retrain our people," he said. "These companies will not pay for that – the government will."
"Today the GAFA [Google, Apple, Facebook, and Amazon] don't pay all the taxes they should in Europe. So they don't contribute to dealing with negative externalities they create. And they ask the sectors they disrupt to pay, because these guys, the old sectors pay VAT, corporate taxes and so on. That's not sustainable."
People should remain sovereign on privacy rules, Macron said, adding that artificial intelligence (AI) would challenge democracy and open a Pandora's box of privacy issues. Earlier, he announced a €1.5 billion ($1.85 billion) investment in AI research to accelerate innovation in France to catch up with China and the US.
For more stories on economy & finance visit RT's business section
You can share this story on social media: