Church of England gives blessing to Apple Pay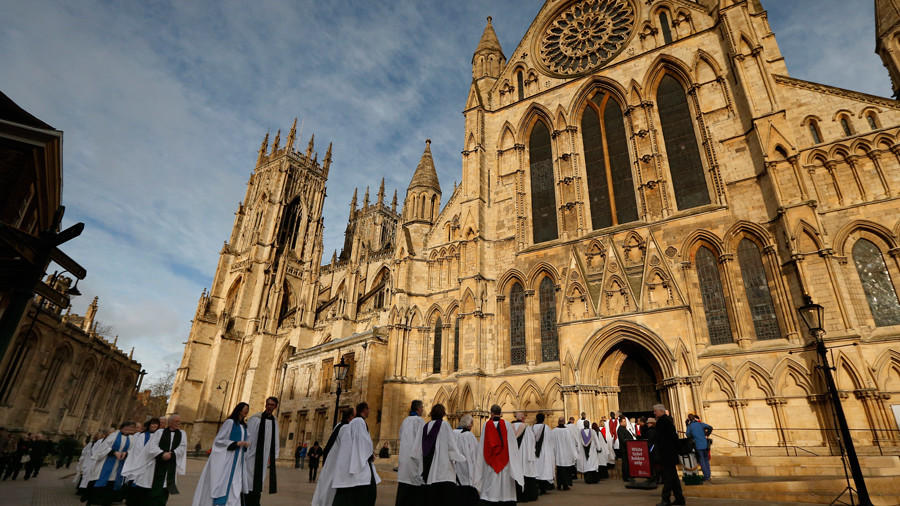 UK churchgoers have been offered a faster way to donate – through contactless transactions and Apple or Google Pay. Terminals will be made available in more than 16,000 churches, cathedrals and other religious sites.
The new payment system introduced by the Church of England will offer services for events including weddings, christenings, and fetes. Congregations will also be able to donate via text message.
Contactless payments have been on trial in 40 Anglican churches since last summer. The readers, which were tested during the trial, are capable of supporting 500 transactions without recharging. Each reader, which is supported by London-based fintech company SumUp, requires a "merchant" to input every transaction.
"There is a clear need for our parishes to introduce card and contactless facilities and we are excited to make this available," said John Preston, national stewardship officer at the Church of England.
"How we pay for things is changing fast, especially for younger churchgoers who no longer carry cash, and we want all generations to be able to make the most of their place of worship," he added.
The Church of England receives around £580 million ($816 million) a year in donations. Most of them are from standing orders and fees rather than cash given in church. The Church said it expects the majority of regular donations will still be made by standing order.
"Our parishioners can occasionally find themselves strapped for physical cash, so it's fantastic to be able to offer an alternative which is quick and convenient," said Alison Davie, church secretary at St. George's Church Hub, in Stamford, Lincolnshire.
"We hope this is a step forward for St. George's and many other churches like it, in staying ahead in the modern era," she added.
For more stories on economy & finance visit RT's business section