Church of England told bishops not to apologize to sex abuse victims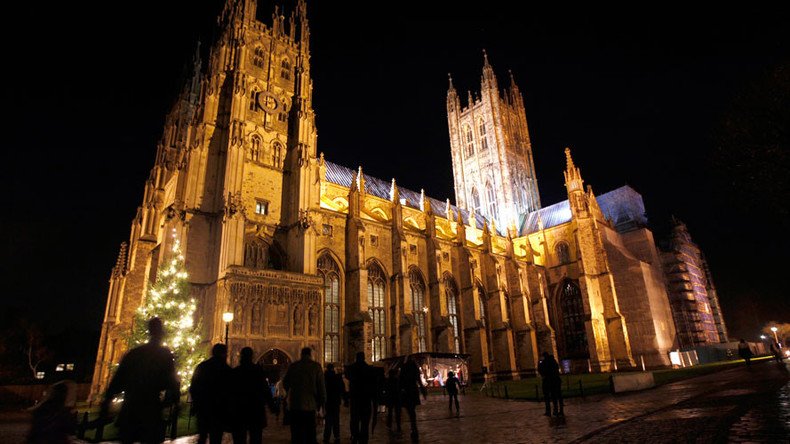 The Church of England explicitly warned bishops not to apologize fully, if at all, to sex abuse victims to avoid being sued, it has been revealed.
Legal advice seen by the Telegraph marked "strictly confidential," circulated among the most senior bishops, told them to "express regret" to sexual abuse victims by only using approved wording.
"Because of the possibility that statements of regret might have the unintended effect of accepting legal liability for the abuse, it is important that they are approved in advance by lawyers, as well as diocesan communications officers (and, if relevant, insurers)," the report says.
The guidance, written in 2007 and only replaced last year, says bishops should not meet victims face to face and only ever do so after legal advice.
"This may be the right course in some circumstances but great care will be needed to ensure that nothing is said which inadvertently concedes legal liability," the report says.
Survivors told the newspaper the newly revealed document showed there was a culture of "denial, dishonesty and blanking" victims in ways which heightened their pain.
It follows a damning independent review of the Church's handling of sadistic abuse by Garth Moore, a priest and top canon lawyer, in the 1970s.
It highlighted how a teenager, known as "Joe," revealed his ordeal to a string of leading clerics who later claimed not to remember anything of their conversations.
The report singled out the way in which the Bishop of Durham, the Rt Rev Paul Butler, the Church's then head of safeguarding, cut all contact with Joe following advice from insurers.
The review condemned this as "reckless."
Joe said the newly released legal document "made total sense" in light of his own experience.
"This finally exposes the culture that has been followed," he said.
"The approach to survivors is often a corporate model and this document supports that – it shows a church led by lawyers and insurers, you get the impression that these people are really their masters.
"A diocese is deferential to their bishop and the bishop is deferential to a bunch of lawyers.
"The Church will say 'our hands are tied' but they are paying the people who are tying their hands.
"They should say we need to stop this nonsense but they wash their hands like Pontius Pilate.
"Every part of this nexus [the bishops, the lawyers and insurance owners] washes its hands of every other part of it but the nexus is joined at the hip."
Child abuse lawyer David Greenwood, who represented Joe, said: "With church organizations you expect a higher standard than just a legalistic approach.
"This is a naive document, it is legalistic and doesn't take into account the needs of survivors of child sexual abuse.
"I think this is more naivety than nastiness – but the effect definitely can be nasty."
A Church of England spokesperson said: "The Church of England published new guidance in 2015 emphasizing that the pastoral response to alleged victims and survivors is of top priority, and needs to be separated as far as possible from the management processes for the situation, and from legal and insurance responses.
"That superseded all previous advice and ensures that the pastoral needs of survivors must never be neglected and pastoral contact can continue whatever legal issues exist."
You can share this story on social media: