Faith no more: Church of England attendance plummets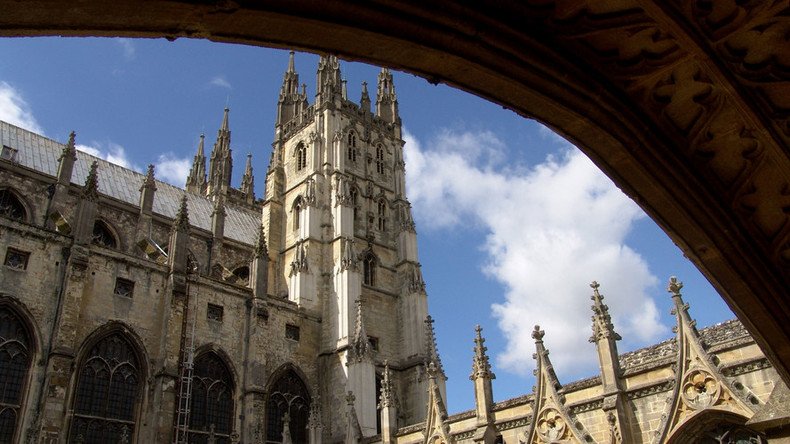 Church of England attendance has slumped dramatically, leading the Archbishop of Canterbury to warn against the rise of "anti-Christian" culture and defend the church's record as a force for good in society.
The church's annual pew count reports only 1.4 percent of the population of England attends Anglican services every Sunday. Mid-week services have also slipped below the one million mark for the first time.
Average Sunday attendance has fallen by 22,000 from 764,700 in 2014. That is a third less than the average during the 1960s.
The fall is partly down to the ageing and death of worshipers, with the church losing 1 percent of its attendees per year.
Archbishop of Canterbury Justin Welby told a recent crisis meeting of Anglican leaders the church is being affected by an "anti-Christian culture."
"In this country many talk of the post-Christian society, but the Church of England educates more than a million children in our schools," he told the gathered Primates.
"We are involved in almost all the food banks as, for the first time since the 1930s, we have hunger in this country. We are still a major part of the glue that holds society together."
Welby also claimed the church remains a key source of leadership in society.
"The Church of England is still a primary source of leadership for communities, to the dismay of the secularists," he said.
A 2015 poll showed that Britain is one of the least religious countries in the world, coming sixth from bottom in a global study of belief carried out across 65 countries.
Win/Gallup International polling suggested over 50 percent of Britons do not subscribe to any religion, 13 percent are committed atheists and the rest are unsure how to define their beliefs.
Only 30 percent said they are religious.
You can share this story on social media: